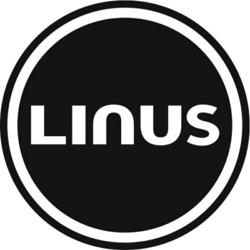 Bohemia, NY (PRWEB) May 30, 2013
On May 30, city bike designer, Linus Bike, offers a comment on the recent European bicycle routes that have been added by Google Maps to their already existing mapping system.
According to an article on CNET.com, Google announced that it is adding extensive bike directions on Google Maps to several European countries including Germany, France, Poland, Ireland, Luxembourg, and Liechtenstein.
Google is working with partner organizations to map out the "best and up-to-date bike routes." The recently added bike paths were added through Google Mapmaker.
Google Maps offers many handy tools to enable avid bike riders to choose the best route for their ride. When users plug in point A to point B biking routes, "the mapping program will show directions that avoid busy streets and makes the most of available bike paths." The users will also receive turn-by-turn navigation and will be made aware of the route's elevation and road surface.
Google product manager Kai Hansen wrote in a blog post, "Back in 2012, we added biking directions to our maps for a number of countries in Europe. It proved to be a popular feature among cycling amateurs and enthusiasts. Like in other countries, we've added information about bike trails, lanes and recommended roads directly to the map."
Google Maps has biking directions that already exist in much of the United States and Canada. Since 2010, it has also added bike routes for other countries across the globe, including Australia, Denmark, Norway, Sweden, and Switzerland, to name a few.
Sally Embrey, representative from Linus Bike, a city bike designer, thinks incorporating digital tools into cycling will only help increase the amount of people cycling. "We live in a digital world today where most of the information we need is at our fingertips. Cyclists can now receive directions right from their smartphones. This immediate help will allow cyclists to feel even more comfortable and may encourage others to get on their bikes."
Linus Bike is a California-based bicycle manufacturer that specializes in creating vintage style city bikes and commuter bikes. Not simply a bicycle company, Linus Bike sells a complete line of accessories for the environmentally conscious and for those who have a fondness for European style bicycles and the great tradition of European cycling.
#####