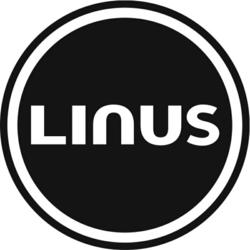 Bohemia, NY (PRWEB) June 10, 2013
On June 10, city bike designer Linus Bike comments on an article that discusses tentative cycling in frastructure plans made by Houston city officials.
According to the article from the Houston Chronicle, city planners are looking to the west side of the Inner Loop in Houston as a location that will attract cyclists. One option that they're considering is allowing only cyclists on certain streets on Sundays. They have already imposed a $500 penalty for cars and trucks that do not stay a certain distance from cyclists when passing them.
Laura Spanjian, sustainability director for Mayor Annise Parker, says that their plans to expand cycling routes throughout the neighborhood are expected to be completed by the end of the year. "The mayor is extremely interested in bicycle infrastructure," she says. "Her commitment, coupled with the public's craving for bicycle commuting, is why you see this momentum, this explosion in biking."
The director of Houston Bike Share, Will Rub, also hopes to increase the prevalence of the rental bike program in the area. "We have very high hopes of expanding the bike share program into the medical center," he says. "Bike share is an ideal supplement to the Texas Medical Center environment and would go a long way towards reducing a significant number of 'intra-center' car rides and eventually reducing some of the shuttle trips."
Jason Latty, representative from Linus Bike, a city bikes designer, believes that Houston is setting a great example for other cities that want to increase cycling within its limits. "The city officials in Houston are thinking about all aspects of cycling – from sharing to bike lanes to safety laws," he says. "In order to create a great cycling community, they need to make it safe, enjoyable and easily accessible to their citizens, and they're doing just that."
Linus Bike is a California-based bicycle manufacturer that specializes in creating vintage style city bikes and commuter bikes. Not simply a bicycle company, Linus Bike sells a complete line of accessories for the environmentally conscious and for those who have a fondness for European style bicycles and the great tradition of European cycling.
#####