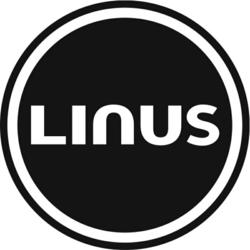 Bohemia, NY (PRWEB) June 11, 2013
On June 11, city bikes designer, Linus Bike, commends Jaysen Jorgensen for riding his bike 1,649 miles over the course of 30 days to raise money for homeless teenagers.
According to an article on GazettExtra.com, 36-year old Jaysen Jorgensen is biking 1,649 miles in the next 30 days for Project 16:49, an organization dedicated to finding housing for homeless. He will travel at a minimum of 55 miles per day to raise awareness and encourage people to donate to Project 16:49 which is close to opening a transitional-living house for the young adolescents currently without a home.
Project 16:49 is name after the amount of time between the end of a school day and the beginning of a new one – 16 hours, 49 minutes, a time gap when homeless teens need shelter. Jorgensen decided to support Project 16:49 because he was homeless as a teen. There are many teens today who are in the same situation in Rock County. In the 2011-2012 school year, the county counted "968 homeless students in grades kindergarten through 12. More than 170 teens were homeless and on their own."
He tells Gazett Extra, "These kids are in a situation where they don't have a ripcord. They feel they have no one to reach to. I have a drive to help these kids. I want them to know there are people in the community who care about them."
His goal is to raise $5,000 from local citizens and businesses for Project 16:49, which is run by a subcommittee of the Rock County Homeless Intervention Task Force. The group has "worked to provide safe and stable shelter for homeless teens since February 2008.
Jason Latty, a representative from Linus Bike, a city bike designer, commends Jorgensen on his efforts. "What Jaysen is doing for the homeless teens in his local community is so admirable. His cycling efforts will definitely raise awareness and garner the support needed to help these adolescents get a roof over their heads. Everyone here at Linus Bike commends Jaysen. We think what he is doing is truly inspirational."
Linus Bike is a California-based bicycle manufacturer that specializes in creating vintage style city bikes and commuter bikes. Not simply a bicycle company, Linus Bike sells a complete line of accessories for the environmentally conscious and for those who have a fondness for European style bicycles and the great tradition of European cycling.