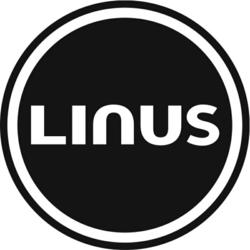 Bohemia, NY (PRWEB) June 12, 2013
On June 12, city bike designer Linus Bike comments on article that offers recommended nutrition tips for those that cycle regularly.
According to the article on Bicycling.com, in order to have your body working for you 100 percent, you need to give it the right fuel to ensure top performance. It offers the following three tips to cyclists to become faster and healthier:
1) Don't Put So Much Emphasis on Food Labels: Some of the best foods that are great for cyclists don't have a label. Eggs, almonds, tomatoes, etc. These are much better for active people, because packaged foods, more often than not, contain a high amount of sugar, salts and fats. These are okay in moderation but natural foods are the way to go. The body processes the nutrients more efficiently when they come from whole foods. The article recommends to "eat a salad with a variety of colors".
2) Eat Less Meat: According to the article, "the populations that live longest consume a more plant-based diet than the average American does. Some pro cyclists, including Levi Leipheimer, eat no meat at all." It goes on to encourage readers get approximately 50 percent of your calorie intake from vegetables and legumes, 20 percent form fruits, 15 percent from whole grains, and 15 percent from protein sources like nuts, dairy products, or meat.
3) Fill Up on Nutrients, Not Calories: The biggest issue with treats is that their low on nutrients but high-caloric count. The article recommends "stocking your kitchen with foods that ­contain more water and fiber (think a baked potato versus potato chips)."
Jason Latty, a representative from Linus Bike, a city bikes designer, emphasizes that cyclists need to take their daily nutritional intake seriously. "Properly fueling yourself before a bike road is key to maintaining energy but mostly to staying and being healthy!"
Linus Bike is a California-based bicycle manufacturer that specializes in creating vintage style city bikes and commuter bikes. Not simply a bicycle company, Linus Bike sells a complete line of accessories for the environmentally conscious and for those who have a fondness for European style bicycles and the great tradition of European cycling.
#####