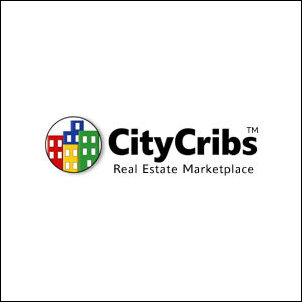 We are pleased to welcome Help-U-Sell® Real Estate into our community
New York, NY (PRWEB) November 20, 2006
CityCribs.com™ (http://www.citycribs.com ), the fastest growing U.S. real estate marketplace online, is pleased to announce a marketing partnership agreement with Help-U-Sell® Real Estate, America's premier fee-for-service real estate company. Via this partnership consumers now have access to more than 15,000 Help-U-Sell® Real Estate listings available online at CityCribs.com™. Consumers who want more information about specific properties for sale will be directed to Help-U-Sell® listings on CityCribs.com enabling them access to Help-U-Sell® Real Estate's innovative fee-for-service model.
Offering every component of a real estate transaction with the assistance of dedicated, licensed real estate consultants, Help-U-Sell® Real Estate's set-fee model allows customers to choose the level of service they wish in their home buying or selling experience as well as save considerable amounts of money compared to traditional real estate models.
"We are pleased to welcome Help-U-Sell® Real Estate into our community," says Gea Elika, founder of CityCribs.com. "This news is a direct result of our pursuit to provide our loyal home seekers with great properties throughout the country."
Elika says this new partnership is part of CityCribs.com's plan for a nationwide roll-out into all U.S. cities. Currently serving 65 major cities, CityCribs.com will be expanding to all U.S. cities by April. 1, 2007.
CityCribs.com's newly added cities include: Austin, Bakersfield, Boca Raton, Boise, Charleston, Cincinnati, Colorado Springs, Dallas, Daytona Beach, Delaware, El Paso, Fort Collins, Fort Lauderdale, Fort Myers, Gainsville, Hartford, Honolulu, Indianapolis, Milwaukee, Myrtle Beach, Naples, New Orleans, Palmdale, Phoenix, Portland, Salt Lake City, San Clemete, Wasilla and West Palm Beach.
About CityCribs.com
Founded in January 2004, CityCribs.com is a leading marketplace for real estate rentals and sales. The company connects property seekers with leading realtors and services. Its advanced marketing technologies increase users' exposure to local and global markets and provide a unique, easy-to-use platform, which can be used in support of or instead of a Web site. CityCribs.com is not a brokerage firm and does not collect a commission. The CityCribs.com community includes thousands of registered members.
About Help-U-Sell® Real Estate
Help-U-Sell® Real Estate is the leading provider of fee for services giving consumers access to information and choice in real estate, and offers a set-fee alternative to paying the traditional commission. Help-U-Sell® differs from traditional brokers, not in the level of services provided by its licensed brokers throughout the country, but in the dollar amount that the consumer pays for those services. With approximately 1,000 offices throughout the United States and South Africa, Entrepreneur Magazine ranked Help-U-Sell® Real Estate as the fastest growing real estate franchise for 2005. For the sixth consecutive year, the company was ranked in the Top 50 across all industries in the magazine's 26th Annual Franchise 500. For more information on Help-U-Sell® Real Estate please visit http://www.helpusell.com.
Media Contact:
Gea Elika
CityCribs.com
212-920-7655
# # #