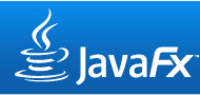 CITYTECH is excited to bring JavaFX-based solutions to the enterprise. JavaFX's ability to integrate flawlessly with existing Java-based applications and libraries will enable our clients to reap the benefits of JavaFX, a rich internet application platform, while leveraging their existing investment in the Java platform
Chicago, IL (Vocus) October 16, 2009
CITYTECH, Inc., a Chicago-based IT consultancy specializing in Rich Internet Applications (RIAs), announced last week that it is now a Sun Microsystems JavaFX Preferred Solutions Provider.
JavaFX Preferred Solution Providers architect, design and build JavaFX-based Rich Internet Applications for their clients. CITYTECH's partnership with JavaFX is a natural extension of the JavaFX solutions CITYTECH has created.
"CITYTECH is excited to bring JavaFX-based solutions to the enterprise. JavaFX's ability to integrate flawlessly with existing Java-based applications and libraries will enable our clients to reap the benefits of JavaFX, a rich internet application platform, while leveraging their existing investment in the Java platform," Matt Van Bergen, CTO of CITYTECH, says.
"JavaFX Script, that is, the language itself, boasts many modern language features such as mixins and a strong type-inference system. As a developer, this makes JavaFX not only generally more productive to work with, but also a lot of fun," Sten Anderson, a senior consultant at CITYTECH, says. Earlier this year, Anderson was awarded first place in the JavaFX Coding Challenge for his JavaFX-based Music Explorer FX application.
CITYTECH has extensive real-life expertise in using JavaFX to develop business solutions. Check out a recent CITYTECH client deployment, Advent-Pulse+, a Seam-based application featuring RIA front-end technologies, including JavaFX and JSF.
About CITYTECH Inc.
CITYTECH is a Chicago-based IT consultancy with expertise in the Java Enterprise Edition and Microsoft .NET platforms. We believe the best enterprise solutions are created by technical architects who understand business-related issues and possess the expert knowledge of top software development platforms. CITYTECH consultants' grasp of both business and technology ensures that the systems we design won't constrain your organization, but can adapt to meet ever-changing business needs. For more information on CITYTECH, contact Mike Watson 312.673.6433 x144.
###