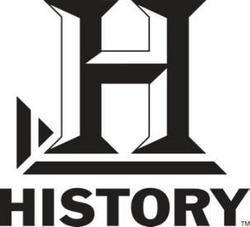 New York, NY (PRWEB) April 14, 2011
As part of its multi-platform commemoration of the American Civil War's sesquicentennial, HISTORY® today announced its The Civil War Today App for iPad is now available on the App Store - 150 years to the day since the first shots were fired at Fort Sumter. In an unprecedented move for a non-news app, The Civil War Today will feature daily updates for four straight years and reveal the story of one of the most important, tragic and fascinating events in U.S. history as it as it unfolded in "real-time."
The Civil War Today, available for $7.99, leverages the unique capabilities of the iPad to transport users back to the Civil War's 1861 beginning by leveraging modern technology to explore original, historical source documents. For example, users receive push notifications alerting them to the 150 year anniversary of a conflict. Other features include: "send a telegram" in Morse code using Twitter; earn rewards and badges through game play; watch videos and more. Meanwhile, emotional first-hand accounts in the form of letters and diary entries, stunning photos, original newspapers and other content will allow users to dig deeper and immerse themselves in the historical happenings.
"This is an extraordinary app that lets users touch and feel history in a way never before possible," said Dan Suratt, EVP, Digital Media and Business Development, A&E Television Networks. "Experiencing the American Civil War in a serialized, 'real-time' manner, with direct access to original historical documents, provides a new and very powerful way to understand one of our country's landmark events."
Users can now "touch" authentic documents and photographs, using gestures such as pinch, zoom and swipe to closely examine, interact with, and experience them in ways never before possible. The iPad's multi-touch interface removes barriers between the user and content that are created by the more traditional keyboard and mouse.
UNPARALLELED CONTENT
The app features that provide an unparalleled look into Civil War history include:

This Day in Civil War History - daily text, photo and/or video content updates detailing the events in "real-time."
A Day In The Life - highlighting 15 individuals who lived during the Civil War, with their letters or diary entries available each day, giving users unique, rarely-seen personal perspectives on the events of the war.
In The Headlines - a complete, authentic, period newspaper from the Civil War.
Battle Maps - original maps and plans from the period offer a unique perspective of the theater of war, all in amazing detail.
Featured Story - an in-depth look at various aspects of the war, the people, technology and places involved in the conflict.
By The Numbers - numbers-based facts about the Civil War.
North or South Quiz - a single quiz question, delivered daily; each question has only two possible answers: North or South.
Casualty Counts, Quote of the Day, Photo of the Day, and other rich, interactive features.
COMPREHENSIVE IPAD APP FUNCTIONALITY
The Civil War Today App takes advantage of many of iPad's key features and functionalities, including:
Complete Airplay integration that allows video content within the app to be sent to the user's Apple TV device and consumed on their TV screen.
Full integration with Apple's GameCenter, so users can accumulate achievement points and earn rewards for consuming content within the app. Awards are tied to period-appropriate activities - for example, users must view battle maps to earn the Cartographer badge, or send telegrams (in Morse code and via Twitter) to earn the Telegraph Operator badge.
A fully integrated custom toolbar, persistent across all screens in the app. This offers users advanced navigation that doesn't interfere in the content experience.
The use of advanced gestures for deep navigation features. Multi-finger swiping is used to navigate through time - a one-finger swipe moves a day, a two-finger swipe for a week, a three-finger swipe for a month, and a four-finger swipe for a year.
Full compatibility with both the iPad and iPad2. By using the iPad2's "video out" feature, teachers can connect it to a smartboard or overhead projector, allowing them to utilize the app as a tool in classrooms.
Fully-rendered background scenes that provide a dynamic period location setting for the app. Users can choose from four different settings -- a Northern city, a Southern plantation, a military camp, or a Western frontier town - and tap on select elements in the scenes to reveal hidden content.
The Civil War Today was developed by AETN Digital Media in conjunction with Bottle Rocket Apps, one of the industry's most renowned app creators. Led by Calvin Carter, Bottle Rocket has completed more than 50 iPhone, iPad and Android apps for leading brands such as NPR, PBS, Disney, ESPN, The Seattle Times, BET, SPIN Magazine, American Express and AARP.
In addition to the iPad app, AETN Digital Media has recently unveiled Civil War 150 on History.com, identifying the 150 people, places, events and technology that defined America's greatest conflict, using cutting-edge design - including a number of interactive infographics - to create a multi-media online experience. This is all part of HISTORY's four-year initiative to both honor and commemorate the Civil War, which marks its 150th anniversary in 2011. A weeklong programming event this spring will includes a two hour feature, Gettysburg, executive produced by the Scott brothers, Tony (Unstoppable; Man on Fire; Top Gun) and Ridley (Gladiator; Black Hawk Down; American Gangster). As well, HISTORY will launch a national educational campaign tied to the Civil War which will serve educational institutions for generations to come.
About AETN Digital Media
AETN Digital Media, a division of A&E Television Networks, LLC, is a leading provider of digital content for properties including History, Lifetime, A&E, Biography, Roiworld, DressUpChallenge, Lifetime Moms and MothersClick. More than 14 million unique visitors per month engage with the company's digital brands across 14 properties, and millions more consume the content via syndication, social media and mobile.
About HISTORY®
HISTORY® and HISTORY HD® are the leading destinations for revealing, award-winning original non-fiction series and event-driven specials that connect history with viewers in an informative, immersive and entertaining manner across multiple platforms. Programming covers a diverse variety of historical genres ranging from military history to contemporary history, technology to natural history, as well as science, archaeology and pop culture. Among the network's program offerings are hit series such as American Pickers, Ax Men, The Universe, Ice Road Truckers, Top Gear, Pawn Stars and Top Shot, as well as acclaimed specials including America the Story of Us, WWII in HD, 102 Minutes That Changed America, The President's Book of Secrets and Life After People. HISTORY has earned four Peabody Awards, seven Primetime Emmy® Awards, 12 News & Documentary Emmy® Awards and received the prestigious Governor's Award from the Academy of Television Arts & Sciences for the network's Save Our History® campaign dedicated to historic preservation and history education. Take a Veteran to School Day is the network's latest initiative connecting America's schools and communities with veterans from all wars. The HISTORY website, located at http://www.history.com, is the leading online resource for all things history, featuring over 20,000 videos, images, audio clips, articles and interactive features that allow visitors to dig deeper into a broad range of thousands of historical topics.
# # #