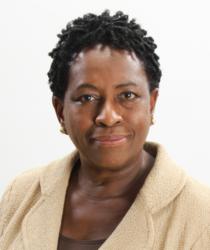 Is ensuring civil rights today more difficult than during the Jim Crow era?
(PRWEB) April 04, 2013
Is ensuring civil rights today more difficult than during the Jim Crow era? On April 9, 2013 at 6:00pm, Elaine Gross, President of ERASE Racism, will answer that question at the 4th annual Howard A. Glickstein Civil Rights and Public Policy Lecture at Touro Law Center. Ms. Gross will talk about the past struggle for civil rights and what is needed to create racial equity today.
In a preview of her speech, Ms. Gross says, "Bayard Ruskin was one civil rights leader who talked about transition from protests to political power. He cautioned that by destroying Jim Crow we would not in fact gain equality. He suggested that the post-Jim Crow era would be even more challenging than the legal battles under Jim Crow," adding, "I believe that was a profound analysis, especially given that even today, structural racism is not seen by many otherwise intelligent individuals."
The annual lecture was created in honor of Dean Emeritus of Touro Law Center, Howard A. Glickstein who helped shape the remarkable growth of the Law Center. Mr. Glickstein's dedication and vision established Touro Law as a well-respected institution of higher education and a school with a commitment to the public interest.
Ms. Gross will also be honored with the Howard A. Glickstein Civil Rights and Public Policy award. When asked about the significance of receiving this award, she said, "I am honored to accept this award from Touro Law Center, recognized for its Public Advocacy Center and pro bono public service requirement. It is especially humbling that the award's name honors Howard Glickstein, a great man who has dedicated his career and private life to advancing civil rights. While I can't fill Howard's shoes, I willingly accept this award as inspiration to keep our shared dreams alive."
As the founder and president of ERASE Racism, Ms. Gross has lead public policy advocacy campaigns and programmatic initiatives to expose forms of racial discrimination and advocate for laws and policies that help eliminate racial disparities in housing, community development, public education and health.
To RSVP for the event, please email Jaclyn Curtin, events (at) tourolaw (dot) edu or call (631) 761-7064. For more information please visit http://www.tourolaw.edu/civilrightslecture.
About ERASE Racism: ERASE Racism is a regional organization that leads public policy advocacy campaigns and related programmatic initiatives to promote racial equity in areas such as housing, public school education and healthcare. It engages in a variety of research, education and consulting activities to identify and address institutional and structural racism, primarily on Long Island.