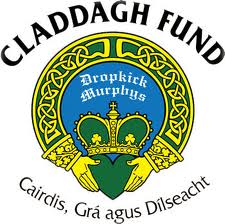 Friendship, Love and Loyalty - Rally for Boston!
Santa Monica, CA (PRWEB) April 19, 2013
With the help of Dropkick Murphys' charity, The Claddagh Fund, Sonny McLean's Irish Pub will be host to a slew of Bostonians and local Patriots to help raise money for the victims of the Boston Marathon bombing tragedy. The event will feature a raffle, race, and silent auction to raise donations, and is being held this Sunday, April 21st, from 3:00 PM – 6:00 PM in Santa Monica at 2615 Wilshire Blvd.
Sonny McLean's, a West-Coast hub for Bostonians, will be featuring a 5K race, live music, and as always, great food and drinks. A charitable donation of $10 is requested at the door in exchange for raffle tickets to receive one of many prizes provided by generous donations of The Claddagh Fund supporters. Several high-ticket items will also be available for a live, silent auction, provided by the Street Dogs, FOX Entertainment, Chelsea Handler, The Jim Henson Company, Motorhead, Family Guy, and of course, the Boston Bruins – plus many, MANY more. Sonny's has also pledged to contribute 10% of proceeds from alcohol sales throughout the afternoon to the final donation pool.
"The outpouring of support for our hometown is incredible" said Ken Casey, founder of the Claddagh Fund and Dropkick Murphys. "We are honored to participate with our LA friends to raise money in order to have a direct impact in helping support the families and victims of the Boston Marathon bombing. Bostonians are tough but it is because of the generosity of people from all over the country that we are able to stand up against fear. We are so thankful to Sonny McLean's, our sponsors and friends--honorary Bostonians--for hosting such a great event."
The event itself begins at 3:00 PM, with the race back to the bar staring at 4:00 PM in front of Top to Top, located next to Sonny McLean's on Wilshire Blvd. It will take participants around Santa Monica before ending at Sonny's front door. A minimum $10 donation from runners will be requested, and runners will gain entry to the event at Sonny McLean's when the 5K has concluded. Registration information and additional event details will be announced via the Facebook, at http://bit.ly/Rally4Boston
100% of every dollar collected at the fundraiser will go directly to those affected by the Patriot's Day Boston Bombing, providing assistance for rehabilitative therapy, medical bills, counseling, food, and more. The Claddagh Fund is a certified 501(c)(3) NonProfit organization, so all donations are tax deductible (Tax ID 27-142042). If you are unable to make the event but still want to donate to show your support, you can donate directly online at http://www.claddaghfund.org or https://www.fundraise.com/bostonmarathonfund.
###
About the Claddach Fund:
The Claddagh Fund is the charitable foundation of the Dropkick Murphys, founded by Ken Casey in 2009. Honoring the three attributes of the Claddagh Ring, Friendship, Love and Loyalty, the mission of the Claddagh Fund is to raise money for the most underfunded non-profit organizations that support vulnerable populations in our communities.