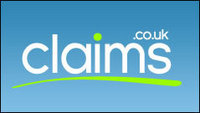 A top name like Claims.co.uk enhances the business and from the outset gives us extra traffic
(PRWEB) May 17, 2010
The domain name Claims.co.uk has been sitting dormant for the last fifteen years, but serial entrepreneur Rob Taylor has taken it over to launch Claims.co.uk Ltd.
The site will offer claims advice and information, for personal injury to motorbike accident claims.
Rob Taylor said "The aim is to make a useful website that not only provides information on how to claim, but gives advice on how to avoid accidents in the first place".
"A top name like Claims.co.uk enhances the business and from the outset gives us extra traffic as people type the name in rather than searching!" he said.
One element of the site that is already up and running is the 'Claims Research' section, where information and analysis is carried out. One recent project involved the use of Freedom of Information requests which discovered interesting stats such as Oxford City Council has paid out a total of £984,790.39 in a mixture of compensation claims since 2007.
The Freedom of Information Act gives the right for members of the public to obtain information held by public authorities, unless there are good reasons to keep it confidential.
Claims.co.uk Ltd can be found at http://www.claims.co.uk or on twitter, http://twitter.com/claimscouk .
# # #