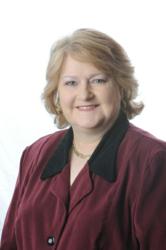 Dallas, TX (PRWEB) April 02, 2013
Claire Cagnolatti of Solomon Associates, the leading performance improvement company for the global energy industry, will host a one-day seminar titled "How to Use the Data" exclusively for Olefin Study participants on April 8, 2013.
The "How to Use the Data" Seminar will teach Olefin Study participants how to quickly and easily locate critical information from Solomon's data analysis. The provided training will help attendees leverage study data to the fullest extent by using hands-on techniques that demonstrate how to find specific data.
The seminar is being offered through Solomon University, a technical and management training resource for industry professionals. Solomon University's curriculum is based on an unrivaled library of industry best practices, proven methodologies, and real-world experience. It presents an ongoing series of public and private seminars held around the world.
"Solomon's Olefin Study contains a wealth of information, and the 'How to Use the Data' Seminar will teach participants effective approaches for finding the correct information needed in a short amount of time," said Cagnolatti, vice president of chemicals studies at Solomon.
Participants receive a guided tour of the electronic data files delivered as part of their Olefin Study output. Seminar participants also will learn the following:

Content of the electronic data files
Solomon confidentiality limits
Statistical significance of the Solomon data
Definition of key Solomon metrics
Importance of peer groups
How to use the data to drive performance improvement
Basic analysis techniques
The seminar is intended for anyone who needs to understand the competitive position of their plant as well as other professionals who wants to learn how to get the most value from their Olefin Study benchmarking analysis. Attendees will better understand the data and where to find the data to validate performance improvement decisions.
In addition to the April 2013 seminar, Solomon has the ability to offer a private "How to Use the Data" Seminar at your site. A private seminar will use your data files and enhance the hands-on experience. Time will be set aside to analyze your plant's specific performance gaps and how they can be improved.
For more information, please contact Claire Cagnolatti by telephone at +1.972.739.1721 or via email at Claire.Cagnolatti(at)SolomonOnline(dot)com.
About Solomon Associates
Based in Dallas, TX USA, Solomon is the world's leading performance improvement company for energy companies seeking to identify and close gaps in operational performance. Combining proven, patented methodologies with objective data analysis, and led by a team of energy consultants with significant hands-on operational experience, Solomon consistently helps clients with capital-intensive assets achieve greater efficiencies, enhanced reliability, and improved margins. Solomon's energy consulting and benchmarking studies apply to petroleum refineries, chemical plants, pipeline and terminals, gas plants, and power plants. Solomon is part of HSB Group, Inc. Learn more about Solomon's energy benchmarking and consulting services at http://www.SolomonOnline.com.