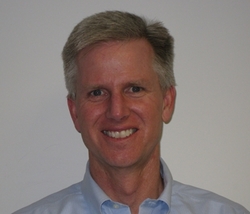 It's great to have an expert like Clark on our management team
Hatfield, PA (Vocus) June 14, 2010
Brooks Instrument, a world-leading provider of advanced flow, pressure and level solutions, announced that Clark Hale has joined the company as president and chief operating officer. Hale will be responsible for leading all global operations, quality, material management, procurement and manufacturing engineering functions.
Hale is an accomplished executive with more than 25 years of experience driving revenues, profits and cash flow in $200-million to $500-million operations. Hale joins Brooks Instrument most recently from the Victaulic Company, where he was executive vice president. Previously, during a 17-year career with Emerson Electric, he held a number of operational leadership positions before rising to the position of division president with Copeland Corporation and president of ASCO Valve -- U.S. Hale will report to Jim Dale, chief executive officer of Brooks Instrument.
"It's great to have an expert like Clark on our management team," said Dale. "His expertise in positioning global businesses for growth by identifying cost drivers, deploying lean manufacturing, and building high-performance teams will make him a huge contributor to the future growth of Brooks."
Hale holds a Bachelor of Science in mechanical engineering from Brown University, a Master of Science in mechanical engineering from The University of California at Berkeley, and a Master of Business Administration from Rutgers University.
About Brooks Instrument:
Brooks Instrument, LLC, based in Pennsylvania, is a company of highly trained specialists whose goal is to provide flow solutions that exceed customer expectations. The Company has a proven history of innovation including the first miniaturized Coriolis mass flow controller (Quantim), the first watertight and explosion proof thermal mass flow controller (Mf Series), the first thermal mass flow controller with Foundation Fieldbus (SLA Series), and the first variable area meter with Foundation Fieldbus (MT3809 & MT3750). Today, Brooks Instrument's portfolio includes glass and metal tube variable area meters (rotameters), thermal mass flow controllers and meters, Coriolis mass flow controllers, meters and transmitters, pressure control products, magnetic level instruments, and a variety of flow accessories. The Company also owns Key Instruments which offers precision machined acrylic flow meters, molded plastic flow meters, glass tube flow meters, electronic flow meters, and flow control valves. Brooks Instrument has manufacturing locations, sales, and service offices in the Americas, Europe, and Asia. For more information on flow solutions, products, or sales contacts please visit http://www.BrooksInstrument.com.
###