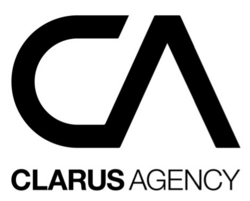 Our B-to-B customers keep asking for more and more dynamic content to drive sales, marketing and training
Austin, TX (PRWEB) February 3, 2011
Clarus Agency, the interactive creative and development team with top clients that range from technology giants AMD, Citrix and NetApp to sports entertainment leader OrangeBloods.com announced that it is foregoing traditional website development to focus solely on Apps. Citing growing market interest for online and mobile experiences that increasingly work more like applications than web pages, Clarus says it's "pulling the plug" on typical interactive work in favor of more robust and impactful web and mobile app development.
"As far as we know, we're the first agency in the country who's made this decision to cut and run. Our B-to-B customers keep asking for more and more dynamic content to drive sales, marketing and training," said co-founder Jess Walker. "Even our consumer projects, such as mobile banking, continue to expand in "app" complexity, which really just gives people more and more power on their smartphones and notebooks."
Calling itself an "App Agency" now, Clarus boasts experience with key technology platforms including the iPhone, Andriod as well as most web environments. "It's important to note that the 'app-phenomenon' is not just a mobile trend," added Chris Rebstock, Clarus co-founder. "We're delivering apps that are web-based, too. These arm companies and consumers with increased functionality beyond information and simple interactions."
About Clarus Agency
Clarus is the nation's first "Apps Agency." They help companies define and implement new ways to communicate, market and educate. For over a decade, the Clarus team has been developing cutting-edge design solutions, Web-based learning platforms, and software applications for Fortune 500 companies, clean technology innovators and growing enterprises. See http://www.clarusagency.com for more information.
Media Contact:
Pete Hayes
512-923-6512
pete(at)clarusagency(dot)com
###