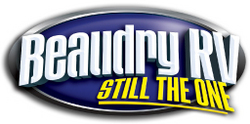 I think we lucked out with this year being the RV Industry's Centennial year
Phoenix, AZ (Vocus) May 27, 2010
While the beginning of 2010 saw an increase in RV sales over 2009, some were unsure as to whether or not the RV industry would continue to rebound throughout the year and people would continue spending on big ticket items such as Class A Motorhomes and other RVs. The latest numbers from RVIA appear to confirm that the RV industry is continuing to strengthen.
24,000 RV units were shipped to retailers in March according to RVIA's manufacturer survey. This shows a growth of 19.4% of sales over February 2010 and 87.5% over March 2009. So far this year, sales have continued to rise and are generally more than double those of the previous year.
Towables were the fastest growing segment, which comes as no surprise since trends at tradeshows have continually shown consumers have an interest in lighter more environmentally friendly vehicles. With new designs, towables can be carried by small and mid-size vehicles, making them an increasingly popular investment with a younger generation of RV shoppers. Though towables are the fastest growing, Class A Motorhomes have more than doubled their sales over last year .
June is slated as the official RV Centennial Celebration month and awareness of the RV industry and all it has to offer is expected to grow. GoRVing is working to get more people on board through posts on its Facebook Fan Page and Twitter, reports RVIA, which is also working to increase support for Celebration month. Indiana, Iowa and Louisiana have all adopted resolutions in support of RV Centennial Celebration Month. Florida is waiting for a vote.
"I think we lucked out with this year being the RV Industry's Centennial year," says Scott Beaudry of Beaudry RV Company. "While the economy is turning around, the added support and exposure from both GoRving and RVIA is well-timed."
For more information on Class A Motorhomes, Class B Motorhomes and Class C RVs and Beaudry RV Company or current trends in the industry contact:
Scott Beaudry
Company: Beaudry RV Company
http://www.BeaudryRv.com
Phone: 520-239-5054
###