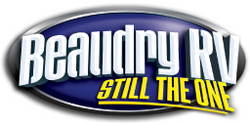 Since the National Association of RV Parks and Campgrounds launched its
Phoenix, AZ (Vocus) May 5, 2010
The 'green' light has been on RV companies for a while now. As a younger generation of consumers is showing interest in RVing and Class B Motorhomes, RV companies have been responding with more environmentally friendly designs that include lightweight and more aerodynamically built models. Now, it seems RV campgrounds are following suit as they add windmills, solar power and native landscaping.
Class B Motorhomes are the perfect target for environmentally friendly campgrounds. Class B Motorhomes are smaller than RVs, using less gas, yet they still allow for a comfortable life on the road. In line with a more green mentality, ARVC launched a Plan-it Green program that set up criteria for campgrounds looking to be more environmentally friendly. 2010 marks the third year and in an effort to continue to up their standards, ARVC has paired up with Leave-No-Trace to educate campers on earth friendly ways to camp.
"Since the National Association of RV Parks and Campgrounds launched its "Plan it Green" program three years ago, more than 100 campgrounds and RV resorts across the United States have made a formal pledge to adopt environmentally friendly practices, while informing their guests of the benefits of doing the same," reports RV News Service.
The results are campgrounds like the Flagstaff KOA in Flagstaff, AZ. Not only does the Flagstaff KOA use solar power, recycle rainwater for watering their native landscape, but they also have windmills to harness energy. Their efforts haven't gone unnoticed. In 2009, the Flagstaff KOA earned KOA's 2009 President's Award for "Those KOA Kampgrounds that deliver superior quality, guest service, and professionalism as determined by their camper satisfaction ratings and their annual quality assurance inspections. Another example is the Carlsbad KOA in Carlsbad, N.M. With a wind turbine and solar water heating system for the pool, the Carlsbad KOA is leading the way with their 'green' initiatives. The park also sells environmentally friendly holding tank products in its camp store, reports Motorhome Magazine
"Our customers are very interested in environmentally friendly practices," says Scott Beaudry of Beaudry RV Company. "It's great to see so many campgrounds responding to consumer's preferences."
For more information on Class A, Class B Motorhomes and Class C RVs and Beaudry RV Company or current trends in the industry contact:
Scott Beaudry
Company: Beaudry RV Company
http://www.BeaudryRv.com
Phone: 520-239-5054
# # #