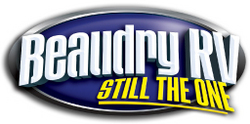 We don't believe gas prices are going to be a hindrance to RV Travel
Phoenix, AZ (Vocus) June 10, 2010
With summer travel approaching and the oil spill in the Gulf of Mexico, consumers are warily eyeing gas prices and wondering if a spike in costs will impede vacations. To date, gas prices are remaining steady, if slightly higher than last year. Many factors affect the price of gas including political situations, cost per barrel and amount of consumption, so predictions are educated guesses only.
The U.S. Energy Information Administration (EIA) estimates an increase of 3% in US real gross domestic product. This translates to an increase average of $0.12c/per gallon at the pumps. While the summer may see prices topping $3.00 per gallon in some states, the national average is expected to stay just under that at $2.94/gallon during the busy summer driving season (April 1 – Sept 30). Last year's average stayed low at $2.86/ gallon while this year's average is expected to climb to $2.98. 2008 was at an all time high of $3.80/gallon, causing many vacationers to stay closer to home and downsize vehicles.
While gas prices will fluctuate, RV enthusiasts can start planning vacations. Some may choose to stay closer to home or to extend stays in one place; the cost of gas should not be prohibitive to travelers. New lightweight travel trailers, campers and pop-ups that hitch to small and mid-weight vehicles are one way to avoid higher gasoline prices and still experience the adventure of camping with some creature comforts.
"We don't believe gas prices are going to be a hindrance to RV Travel," says Scott Beaudry of Beaudry RV Company. "Whether you're traveling by Class A Motorhome or Class C RV or with a camper, RV travel still averages less than traditional travel when you include airfare, transportation and accommodations."
Beaudry RV Company has been a leader in the RV Industry for over 40 years. Their customer service, parts department and summer events set them apart from other RV companies.
For more information on Class A Motorhomes, Class B Motorhomes and Class C RVs and Beaudry RV Company or current trends in the industry contact:
Scott Beaudry
Company: Beaudry RV Company
http://www.BeaudryRv.com
Phone: 520-239-5054
###