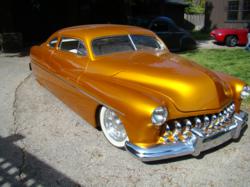 We save you time by finding intersting and cool cars for sale on the internet.
Santa Cruz, Ca (PRWEB) April 10, 2013
Vintage and exotic car sales website LegendaryFinds.com recently announced an upgrade of its website to enhance car browsing.
An innovator in finding cars for sale from across the Internet, the website now incorporates software which can instantly display notable cars as they become available online—thus providing car browsers and buyers with a distinct advantage. The site focuses exclusively on hot rods, custom cars, race cars, classic cars and sports cars for sale.
On the Internet for years, LegendaryFinds.com caters primarily to true connoisseurs of cool and unique automobiles, says website owner Lars Mapstead.
"A car collector myself, I realized early on that the Internet lacked a dedicated website for this growing and knowledgeable segment of the automobile marketplace," he says. "Internet skills used in my other businesses translated perfectly in helping create this website. For me, it has been a real labor of love."
An entrepreneur and Silicon Valley venture capitalist, Mapstead is also the guiding hand behind several prominent social networking and gaming sites.
"Next to devising an efficient way to locate and display these beautiful cars, our key innovation is to provide quick links to each car ad's origin," notes Mapstead. "We also enable users to pass favorite finds on to fellow car buffs using Facebook and other social media."
The team at LegendaryFind.com own and drive every style of car featured on the website including hot rods, custom cars, classic cars, race cars, and sports cars. Having driven and owned many different types of cars they know what it takes to create a great driving experience, as well as a good investment, says Mapstead.
"Personal ownership and road experience helps immensely, especially in our selection of top daily featured cars," he adds.