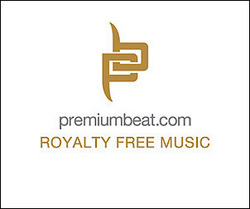 Classical music is truly timeless. It has the ability to move us today just as it did centuries ago
Montreal, Canada (PRWEB) November 6, 2007
The Royalty Free Music library at Premiumbeat.com has now expanded its collection to include over 600 Classical music tracks that are now available for instant licensing.
Following its recent acquisition of Royalty Free Classical Music from the Apollo Symphony Orchestra, a production music orchestra, Premiumbeat.com has gained access to music assembled from the best classical musicians and singers of UK and Europe. This music has been digitally re-mastered for optimum sound quality.
"Classical music is truly timeless. It has the ability to move us today just as it did centuries ago," says Gilles Arbour one of the partners at Premiumbeat.com. "I still have the old gramophone that my grandmother used when she listened to her classical music, and now I find that I listen to practically the same music that she would, over a 100 years ago! Classical music is a part of our collective consciousness and has strong cultural durability."
The stock music in the Royalty Free Music library at Premiumbeat.com now includes a wide variety of tracks, from the baroque, classical and romantic era right up to the works of 20th Century composers, such as Satie, Holst and Respighi. Patrons can now choose from virtually all categories of music: symphony, concerto, ballet, opera, marches, string quartet and piano solo from composers such as Beethoven, Mozart, Chopin, Vivaldi, Handel and Tchaikovsky.
Religious music is another well-stocked category with magnificent work such as Schubert's Ave Maria, Handel's Hallelujah or Bach's Magnificat.
"Classical music is a must for dinner," says Ode Sabourin, food aficionado and piano teacher in Montreal. "Mozart's piano concerto will lift your spirit, soothe your mind and ready your stomach for good food and nice wine."
She's not alone. A British study claims that restaurant owners can increase their profits by simply playing classical music. The study, conducted by researchers at the University of Leicester in Central England, concluded that the music of Mozart, Beethoven and Bach makes diners feel more affluent.
"We're happy to include a lot more orchestral classical music and classical religious music to our royalty free music library," says Francois Arbour of Premiumbeat.com. "This music can trigger an emotional response that is rarely equaled by modern music."
Premiumbeat.com is constantly adding new music to its royalty free music library. Its team of 25 professional musicians creates new, premium quality stock music and flash loops for web designers, interactive marketing agencies, video artists, motion designers, film makers and TV and radio show producers.
Premiumbeat.com, a royalty-free music library, is the creation of Francois Arbour and Gilles Arbour. Francois Arbour is an award-winning Macromedia certified Flash Developer, and has been working in the multimedia industry for more than 10 years. Gilles Arbour has trained thousands of people in sales and marketing in the last 20 years. Both have seen, over and over, how music moves people to action.
To see (and hear) more, go to http://www.premiumbeat.com.
###