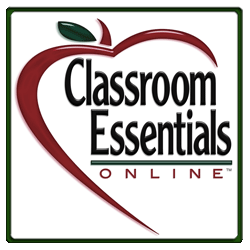 Customer service is our highest priority, and we see this new layaway program as a way to better serve the customer's needs.
Canton, GA (PRWEB) April 04, 2012
Atlanta-area online furniture retailer Classroom Essentials Online is now offering 90-day layaway as a payment option for large commercial furniture purchases. In the last months of 2011, layaway programs for big ticket items made a popular comeback with many large retailers, including Sears and Walmart. Classroom Essentials Online is now extending the same option to commercial furniture customers.
One tremendous cost benefit the Classroom Essentials Online 90-day Layaway Program offers is that it allows customers to save on finance charges incurred by paying with a credit card or line of credit. Another convenience of layaway is that customers have personal control over scheduling both their final payment and their shipment date within the layaway window. This allows customers to better balance their cash flow with facilities considerations. Often a commercial furniture purchase coincides with a building remodel, redesign or expansion, and the delivery of new furniture can only take place after facilities work is complete. By taking advantage of this layaway program, which includes complimentary storage of the customer's order until a convenient shipping date within the layaway window, customers are able to lock in current pricing with a 50% deposit, yet delay final payment and delivery for up to 90 days after placing an order. Should the customer encounter unplanned delays, a customer can request an additional grace period by contacting the sales department.
Qualifying furniture for layaway program purchases includes everything from the Advantage Series, including Advantage church chairs, banquet chairs and folding chairs, Advantage folding tables, Advantage restaurant furniture, and Advantage activity tables. Specific details can be found by visiting the company website or by calling the Sales department directly at: (866) 404-7671.
Providing customers with high-quality commercial furniture at budget pricing is a key priority for Classroom Essentials Online. By offering 90-day layaway as a convenient payment option, the company hopes to help more customers successfully fill their furniture needs while still balancing cash flow and facilities requirements.
About Classroom Essentials Online:
Company owners the Washabaugh family began in the church and school furniture business in 1985 via traditional catalog sales to Atlanta area customers. In 2007 they took the business online and began selling to a national customer base. The company aggressively manages overhead, which allows them to offer retail pricing at extremely competitive levels. In August 2011, Classroom Essentials was honored to be named No. 92 on the Inc. 500/5000 list of America's fastest-growing privately held companies. Maintaining a high level of product quality combined with personalized customer service are key priorities at Classroom Essentials Online.
For more information, please contact Tamara Meier via e-mail at: promo(at)CliXelerate(dot)com
or visit: http://www.ClassroomEssentialsOnline.com Classroom Essentials Online on Twitter: @Chairs4Church
Classroom Essentials Online on Facebook: http://www.facebook.com/ClassroomEssentialsOnline