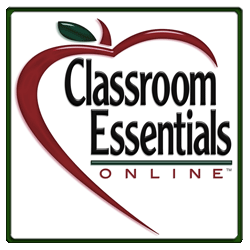 We speak each day with many church chair customers, and we fully appreciate the financial challenges they are facing.
Canton, GA (PRWEB) February 16, 2012
"Just added - an exceptional choice in discount church chairs from trusted source Classroom Essentials Online. An organization's investment in church or auditorium chairs can mount quickly due to the large quantities often needed. The current economic climate can mean that a church or business may put off this purchase until it's long overdue, whether from expansion, remodeling or relocation.
At Classroom Essentials Online we sympathize with the financial challenges our church and business customers are facing. To help our customer's church chair buying dollar stretch farther, we are introducing our CMW-series Discount Church Chair. With a full 20-inch width waterfall seat, a durable 18-gauge steel frame with a heavy-duty gold vein finish, durable, commercial-grade fabrics, ganging devices pre-welded to allow the chairs to easily interlock, an included book rack - also preinstalled - and a sewn on back card pocket, these church chairs are an exceptional value. To make them an even greater value, we ship them to our customers pre-assembled, which is unusual for a church chair for sale at this pricing level. We're currently stocking this particular church chair in a rich burgundy fabric, with a two-year warranty on the chair fabric and the foam in the 3-inch padded seats. Also available for pre-order are the colors Cocoa Brown, Navy Blue, Royal Purple, and a Patterned Burgundy. The Burgundy chairs currently in stock will ship to customers immediately upon placing their orders, and the remaining colors should ship out to customers in March, in plenty of time for Easter.
In most cases customers looking to buy church chairs will find that options like a book rack or card pocket are only available for an extra charge. In addition, since many discount church chairs require assembly, the customer will be faced with struggling to get chair backs to align correctly at the same height, not to mention the added time and labor needed for assembly. The CMW-series Discount Church Chair addresses all of these added challenges at a current price point of only $31.95 per chair. The sales team at Classroom Essentials Online is confident that any customer looking for quality church chairs at a discount will be very pleased with these. Our sales team has extensive experience, and is known for their customer service. For questions and ordering information, they can be reached Monday through Friday, from 8:30 AM to 5:00 PM (Eastern Time), at (866) 404-7671. We're very excited about this new line of discount church chairs, and we're confident our customers will be, too!"
About Classroom Essentials Online:
Company owners the Washabaugh family began in the church and school furniture business in 1985 via traditional catalog sales to Atlanta area customers. In 2007 they launched their online presence and began selling to a national customer base. The company strives to aggressively manage overhead which in turn allows them to maintain retail pricing at extremely competitive levels. In August 2011, Classroom Essentials was honored to be named No. 92 on the Inc. 500/5000 list of America's fastest-growing privately held companies. Maintaining a high level of quality combined with personalized customer service continue to be high priorities at Classroom Essentials Online.
For more information, please contact Tamara Meier via e-mail at: promo(at)CliXelerate(dot)com
or visit: ClassroomEssentialsOnline.com
Classroom Essentials Online on Twitter: @Chairs4Church
Classroom Essentials Online on Facebook: http://www.facebook.com/ClassroomEssentialsOnline