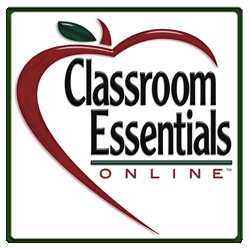 Canton, GA (PRWEB) July 31, 2012
Atlanta-area school furniture retailer Classroom Essentials Online has recently enhanced their school furniture selection with the addition of multiple Scholar Craft products for the classroom. Scholar Craft has a 50-plus year history of manufacturing school furniture in the United States, and their products are known for their quality, comfort and durability in the classroom.
Scholar Craft product lines now carried by Classroom Essentials Online include the popular Ovation series of school desks and chairs, as well as combination chair desks, open front school desks, school chairs for all grades, collaborative desks, and chairs for teachers. The most popular styles and colors are available on a 5-7 day quick-ship basis, and the entire range of Scholar Craft colors and options ship in just 4 weeks during peak demand – one of the shortest shipping lead times in the school furniture industry.
Unique construction elements of Scholar Craft chairs include a crossover leg design for exceptional strength and stability, as well as the use of 14 and 16 gauge tubular steel – some of the heaviest gauges used by any manufacturer. Wilson Art laminates are utilized in Scholar Craft activity table and school desk top construction at their Fort Smith, Arkansas facility – one of nine manufacturing facilities in two states. Classroom desk and table tops are manufactured to meet ANSI and NEMA standards, and are Board of Education approved. More can be learned about Scholar Craft products on their website.
Classroom Essentials Online has expert sales team members available to assess each school's individual requirements and to create customized quotes to help schools maximize their school furniture budgets. Providing customers with a wide selection of durable, comfortable school furniture and maintaining budget pricing are key priorities for Classroom Essentials Online. More detail on available school and classroom furniture for preschool through college levels can be found by visiting the company website, or by calling the school furniture sales department directly at (866) 404-7671.
About the company:
Classroom Essentials Online was founded by the Washabaugh family in 1985, serving Atlanta-area church and school customers via traditional catalog sales, under the name Advantage. In 2007 they launched their online presence as Classroom Essentials Online, and began selling to a national customer base. The company strives to aggressively manage overhead, which them to maintain retail pricing at extremely competitive levels. In August 2011, the Company was honored to be named No. 92 on the Inc. 500/5000 list of America's fastest-growing privately held companies. Maintaining a high level of quality combined with personalized customer service and affordable pricing are the highest priorities at Classroom Essentials Online.