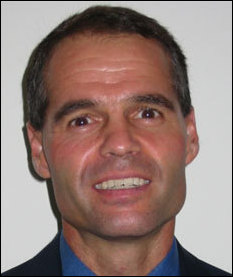 We are committed to providing wireless carriers with messaging applications that help to differentiate them in the marketplace
Toronto, ON (PRWEB) November 1, 2006
Mpathix Inc. (http://www.mpathix.com), a leading provider of enhanced messaging solutions including mobile email, voicemail and unified messaging, today announced that Clayton Bodnarek has joined Mpathix as Vice President of Sales.
Mr. Bodnarek has more than 20 years experience in the wireless telecommunications industry. Most recently, he served as President of the Wireless Division at DAX Technologies where he worked closely with wireless operators to help meet their requirements for advanced network management solutions. Mr. Bodnarek also brings a wealth of wireless operator experience through his various senior management roles at national and regional wireless operators.
"We are committed to providing wireless carriers with messaging applications that help to differentiate them in the marketplace,"said Michael Guatto, CEO at Mpathix. "We are very pleased to have Clay join our Senior Management team and believe that Clay's extensive wireless operator knowledge and experience will be a tremendous asset to both Mpathix and our wireless operator customers."
About Mpathix Inc.
Mpathix Inc. is a pioneer in providing open system, carrier-grade telecom solutions to wireless service providers all over the world. Mpathix Inc. generates profits for wireless carriers by providing cost-effective voice services including mobile email, voicemail and unified messaging. Designed for wireless networks, the MX Platform is a future proof investment that easily integrates with all the latest technologies to meet the evolving network needs. Founded in 1997 and based in Toronto, Ontario, Mpathix serves over 7 million subscribers across networks in North America the Caribbean and Asia.
###