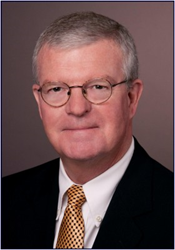 JACKSONVILLE, Fla. (PRWEB) June 13, 2014
As part of Upchurch Watson White & Max's outreach to fellow attorneys, shareholders Michelle Jernigan and Bob Cole will present a seminar titled "Mediation Advocacy: Effective Legal Representation in Mediation" in the second-floor auditorium of the EverBank Center on Thursday, June 19.
The complimentary luncheon will be from 11:45 to 1:30 p.m., and the included 50-minute program will answer questions lawyers frequently ask as they prepare for mediation and guide their clients through the process. Attendees will be eligible for 1.0 credit hour of Continuing Legal Education (CLE) through The Florida Bar.
The deadline for RSVPs is the end of business Monday, June 16. Attorneys who are interested in attending are invited to call the Upchurch Watson White & Max Mediation Group office -- also in the EverBank Center, Suite 1414, 301 West Bay Street -- at (904) 345-5842 for more details.
About Upchurch Watson White & Max
A nationally leading mediation specialty firm, Upchurch Watson White & Max is known for facilitating reasonable agreements to resolve complex issues. From eight offices in Florida and Alabama, Supreme Court certified attorney mediators with wide-ranging specialties serve as court-appointed and privately employed mediators, arbitrators and third-party neutral case managers, implementing innovative methods of alternative dispute resolution across the country. On the Web: uww-adr.com