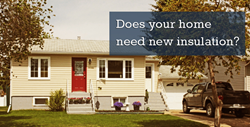 "Spray foam insulation, the article states, "Is able to provide an airtight seal that prevents airborne moisture from accumulating. Because 90% of the moisture in a home is airborne, this insulation works extremely well."
Seattle, WA (PRWEB) September 18, 2014
Choosing the insulation for the most out-of-the-way corner of the house may not seem like a big deal to most homeowners, but Clean Crawls' recently released article indicates that it's incredibly important.
In their expert opinion, they explain why spray foam insulation is the best choice that homeowners can make when taking care of their crawl space.
They highlight not only its incredibly efficient R-value of over 6 per inch, but also its air tight seal and moisture protective abilities. For an area of the home that is commonly subject to damp, this is a vital quality.
Clean Crawls also reminds homeowners of the importance of protecting their home's structural integrity from moisture and mold growth.
"Spray foam insulation, the article states, "Is able to provide an airtight seal that prevents airborne moisture from accumulating. Because 90% of the moisture in a home is airborne, this insulation works extremely well."
To learn more about Clean Crawls insulation installation services, follow this link to their website: http://www.cleancrawl.com/services
As homeowners approach the fall and winter months, proper insulation to cut energy costs is a primary thought in most homeowners' minds. Various rebate programs and discounts from energy and utility providers in the area have contributed to the larger number of homeowners that are choosing high quality insulation in an effort to cut their own energy costs as well as protecting the environment.
Clean Crawls can also provide information on the various companies and providers that have these programs to homeowners interested in in investing in home improvement projects recommended for a more 'eco-friendly' building.
About Clean Crawls:
Clean Crawls provides attic and crawl space cleaning, weatherization, and insulation services. Homes and businesses alike have the opportunity to be clean and healthy at affordable rates, as well as save energy throughout the year. Visit http://www.cleancrawl.com today for more information and a free quote.
3707 124th St NE
Marysville, WA 98271
(866) 651-1700