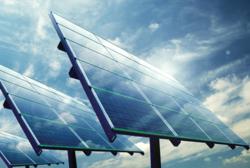 Irvine, CA (PRWEB) October 14, 2011
365 Consultant Inc. in partnership with the Irvine Chamber of Commerce is hosting the Clean Tech India seminar on October 27th & 28th. The two-day long seminar is designed to raise awareness about India's open business environment for innovation and commercialization, encourage business partnerships with Indian companies, and for expansion into the Indian market by US clean technology companies. The goal of the event is to identify the 'Clean Tech' business opportunities for Indian companies to acquire new US customers in California which shares India's objective and vision for a clean technology based economy. India's economy is expected to surpass China's growth over the next decade, and will spend an estimated $1 trillion over the next 5 years, 50% of which will be private.
Clean Tech India will provide an opportunity to find, meet and connect with potential strategic partners. For companies wishing to participate, the conference will give them a chance to gain exposure in both domestic and international markets, and further enhance awareness of products and services. The event will also provide a great opportunity to network with industry leaders and government contacts.
Industries targeted for the seminar:
Aviation
Information Technology
Cement
Diamonds (Precious Metals and Stones)
Infrastructure
Shipping (Logistics)
Agro Industries
Fertilizers
Textile
Oil (Refinery)
Water and Sewerage
Mining
Renewable Energy
Chemicals and Petrochemicals
Ship Breaking
Printing
Disaster Management
Education
The event will be held at the Irvine Marriott, 18000 Von Karman Avenue Irvine, CA 92612, on October 27th & 28th. Current sponsors for the event include: Irvine Chamber of Commerce, Lufthansa Airlines, Port of Los Angeles, LA World Airport, MoneyTV, Hawk Exports and Brookhaven National Laboratory as knowledgeable partner.
Guest Speakers Include:
City of Los Angeles
Dept of Public Works
Dr Surya G K Prakash
Professor and George A. and Judith A. Olah Nobel
Laureate Chair in Hydrocarbon Chemistry
University of Southern California (USC)
Dr Richard Wirz
Professor, Mechanical and Aerospace Engineering
University of California at Los Angeles (UCLA)
Gani Ganapathi
Thermal and Fluids Systems Group
Jet Propulsion Laboratory
Allan Karl
Clearcloud
Harjeet Anand
India H.R. Logistics
Jim MacLellan
Director of Trade Services, Port of Los Angeles
Sabina Shamdasani
Independent Filmmaker, LA
Wendell Brase
Vice Chancellor
Administrative and Business Services
University of California at Irvine (UCI)
Michael Hurst
CEO, ChloroFill
David Muller
EVP, Renewable Energy Resources, Inc.
Vastal Bhatt
Energy Policy Analyst, Brookhaven National Laboratory
Dean Chamberlin
CEO, O3 Systems, Inc.
Joseph Tosto
BUREAU OF INDUSTRY & SECURITY
U.S. Department of Commerce
Joyces Sloss
LA World Airport
Chris Lynch 
Chamber of Commerce Irvine
Donald A. Baillargeon
Executive Producer Money TV
Himanshu Thakkar
365 Consultant
Travis Cloyd
Hawk Exports
Topics:
Energy Generation
Solar Power
Wind Power
Gas Turbines
Advanced Transportation Technologies
Logistics
Building Managementv
Micro Grids
Waste and Water Management
Financing Growth and Mitigating Risk
India Strategy and Trends (Role of India in Clean Tech, Projects doing business in India)
Building Global Relationships by crossing bridges & making connections
Concerns on Exports from USA
Communication
About: Clean Tech India - USA Business Conference
To register for the event and get 20% discount, visit: 365 Consultant and sign up by Friday, October 21st.
For more information please contact India / USA conference mastermind Himanshu Thakkar at (949) 350-0585 or email Himanshu(at)365Consultant(dot)com.
###