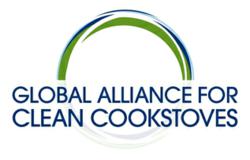 Washington, DC (PRWEB) December 11, 2012
WHAT:
A new global burden of disease estimate will be published in The Lancet on December 13th. The new estimate has major implications for the clean cooking sector – particularly on human health and the environment – and an expert panel will convene to discuss the findings related to the cookstoves issue and the work of the Global Alliance for Clean Cookstoves.
WHO:

Dr. Thomas R. Frieden, Director, Centers for Disease Control and Prevention (invited)
Radha Muthiah, Executive Director, Global Alliance for Clean Cookstoves
Dr. Kirk Smith, Professor of Global Environmental Health, University of California, Berkeley
Dr. Lynn Goldman, Dean, School of Public Health and Health Services, The George Washington University
Dr. Kalpana Balakrishnan, Director, WHO Collaborating Center, Sri Ramachandra University
Dr. Sumi Mehta, Director of Programs, Global Alliance for Clean Cookstoves
Thomas Bollyky, Senior Fellow for Global Health, Council on Foreign Relations – moderator
WHEN:
Monday, December 17th, 2012 | 11:00am-1:00pm
WHERE:
The National Press Club | 529 14th Street, NW | Washington, DC
CONTACT:
Sean Bartlett | sbartlett(at)unfoundation(dot)org | 1.202.419.6401
Lunch will be served.
###
The Global Alliance for Clean Cookstoves is a public-private partnership led by the United Nations Foundation to save lives, improve livelihoods, empower women, and protect the environment by creating a thriving global market for clean and efficient household cooking solutions. The Alliance's 100 by '20 goal calls for 100 million households to adopt clean and efficient cookstoves and fuels by 2020. The Alliance is working with its public, private and non-profit partners to help overcome the market barriers that currently impede the production, deployment, and use of clean cookstoves in developing countries. For more information, please visit http://www.cleancookstoves.org.