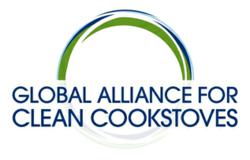 The Alliance's '100 by 20' goal calls for the adoption of clean cooking solutions in 100 million households by the year 2020.
Washington, DC (PRWEB) May 04, 2012
China today announced that it is formally joining the Global Alliance for Clean Cookstoves, an innovative public-private partnership that brings together more than 350 stakeholders to save lives, improve livelihoods, empower women, and combat climate change by creating a thriving global market for clean and efficient household cooking solutions.
China's announcement comes during a visit by US Secretary of State Hillary Rodham Clinton to Beijing. Secretary Clinton, who launched the Alliance in September 2010, is a staunch supporter of increasing the global adoption of making clean cooking solutions available to women worldwide and all efforts that seek to reduce the tremendous toll cookstove smoke takes on women around the world. China is the 33rd country to join the Alliance since its inception.
Exposure to smoke from traditional cook stoves and open fires – the primary means of cooking and heating for 3 billion people in developing countries – causes almost 2 million premature deaths annually, with women and young children affected most.
The majority of China's rural population, over 800 million people, relies on solid fuels (biomass and coal) for household cooking and heating. According to the World Health Organization, this accounts for more than 380,000 premature deaths annually.
"We welcome China's leadership role in the Alliance," says Radha Muthiah, Executive Director of the Global Alliance for Clean Cookstoves. "Their participation is a testament to the country's long-standing commitment to addressing this devastating health and environmental problem and a tremendous boost to a global effort to foster the universal adoption of clean cooking solutions by making them more accessible and affordable to those who most need them."
The Alliance's '100 by 20' goal calls for the adoption of clean cooking solutions in 100 million households by the year 2020. China's role in this global effort will result in greater collaboration on research and testing, support for the development of robust efficiency and emission standards, and transformative approaches to manufacturing cleaner cookstoves. China will play an essential role in making the Alliance's goal of universal adoption a reality.
China's determination to tackle environmental and health problems associated with cooking on traditional cookstoves goes back decades. In the early 1980s, China launched the National Improved Stove Program (NISP), the world's largest publicly financed initiative to improve cookstove efficiency.
China's domestic cookstoves industry is one of the world's largest, with over 100 domestic manufacturers. Chinese manufacturers are experts in stove design, efficiency, and lowered emissions. China's participation in the Global Alliance opens many avenues for collaboration between Chinese and stove experts worldwide.
"China's experience in the sector makes it a clear leader among national implementing partners of the Alliance," adds Muthiah. "Its leadership in manufacturing and exporting clean cookstoves, coupled with its potential role in stoves research and standards, makes it an ideal partner to help lead outreach efforts in Asia and ultimately scale up adoption of clean cooking solutions worldwide."
About the Global Alliance for Clean Cookstoves
The Global Alliance for Clean Cookstoves is a United Nations Foundation led public-private partnership to save lives, improve livelihoods, empower women, and combat climate change by creating a thriving global market for clean and efficient household cooking solutions. The Alliance's '100 by 20' goal calls for 100 million homes to adopt clean and efficient stoves and fuels by 2020. The Alliance is working with more than 350 public, private, and non-profit partners to help overcome the market barriers that currently impede the production, deployment, and use of clean cookstoves and fuels in the developing world. Learn more at: http://www.cleancookstoves.org
For more information, please contact Bea Spadacini at bspadacini(at)unfoundation(dot)org or by phone at +1.202.247.8832