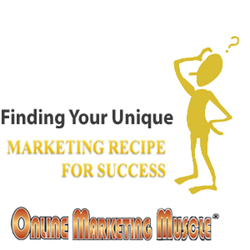 Online Marketing Muscle is definitely a great source for marketing advice to the cleaning industry
Hauppauge,NY (PRWEB) April 30, 2013
"After a marketing webinar like this, I know there are going to be a few more cleaning companies who are going to thrive in the down economy," said Dean Mercado, president of Online Marketing Muscle, a Long Island Internet marketing firm. "We offer expertise and excellent advice, there's no question of that, but some of our webinar participants are taking our direction to a whole new level!"
This cleaning industry entry in Online Marketing Muscle's webinar series was offered on Tuesday, April 16, 2013. Dean Mercado and Bill Baylis, COO, were the presenters of the complimentary, 70-minute, online conference on the specifics of how to market a residential cleaning company effectively in any economy.
"Online Marketing Muscle is definitely a great source for industry-specific marketing advice," said webinar participant Matthew Ricketts, President and Chief Experience Officer of Better Life Maids. "I tuned into their Webinar to get some reinforcement of what we have learned from them at ARCSI [Association of Residential Cleaning Services International, the largest residential-house-cleaning trade group] events—and to learn more about their individualized marketing philosophy."
Like most industries in today's challenging economy, residential cleaning companies across the nation have to scratch and claw their way to survival. Online Marketing Muscle believes that it does not have to be that way.
"I have been coaching residential cleaning companies for more than five years now," says Dean Mercado. "In that time, I have seen and learned a lot. One thing has become evident: Many cleaning company business owners are simply confused as to exactly what marketing strategies and tactics make the most sense for their cleaning business."
"We see a lot of follow-the-follower marketing going on out there," adds Online Marketing Muscle's, Bill Baylis. "Now is not the time to follow others and play it safe, in this economy, this is the exact time to find marketing strategies that separates companies from the pack and connects with their target market."
In their Finding "Your Unique Marketing Recipe for Success" marketing webinar and public speaking series, Mercado and Baylis want to help their clients and other participants to find their very own marketing recipe for success, by offering successful examples and templates as marketing models.
Online Marketing Muscle believes that marketing has three Core Purposes: to extend the 1) visibility, 2) credibility, and 3) reach of the business in question. Each business has to find the right tactics—with which its management is comfortable—to accomplish those purposes. The appropriate tactics will vary from business to business. For example, some businesses have personnel who are good at public speaking; other businesses have personnel who are good at writing, and therefore good at blogging.
With rave reviews attendees of the webinar found the answer they were looking for and are ready to beat their biggest challenge, finding a marketing recipe that works just for them in lands new business.
For more information on future events visit Online Marketing Muscle's website and join their newsletter, at https://OnlineMarketingMuscle.com/
###
Online Marketing Muscle® helps service-based small to mid-sized businesses, nationally, to leverage the power of the Internet to expand their credibility, visibility, and reach within their target market.
Dean Mercado, president of Online Marketing Muscle, is a respected marketing coach, strategist, author, and speaker.
Bill Baylis, COO of Online Marketing Muscle, is a business-turnaround expert. He has crafted a life's work from the creation of new revenue-generation methodologies, operational procedures, sales techniques, and marketing strategies for business.