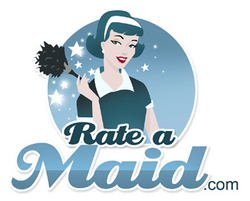 Milton, Ontario (PRWEB) March 26, 2008
On-Line Distribution is pleased to announce the launch of its latest web development project entitled RateAMaid. RateAMaid is a directory for independent cleaning personnel and cleaning agencies that utilizes existing customer satisfaction rankings to elevate their positions within the search results.
The cost to list with RateAMaid is free. RateAMaid is supported by advertising revenue.
The process is quite simple. Independent cleaning person(s) and cleaning agencies simply register with RateAMaid providing answers to a series of questions that individuals seeking their services want to know. There registration ensures that they will appear in the search results based on city/town or state/province. For those looking to increase their exposure and elevate their position within our search results can utilize our ratings program.
The ratings program enables the individual to print out a letter to their clients that provides their clients with everything they need to know to provide that cleaning person with a rating on RateAMaid. The client then registers with RateAMaid and is assigned a unique RateAMaid number known only to them and the team at RateAMaid, ensuring their anonymity. They then select a rating of their overall satisfaction with their cleaning person's abilities and offer comments that would be helpful for anyone considering the services of the cleaning person or agency. Average ratings are computed when two or more independent clients provide a rating on the cleaning person or agency.
RateAMaid also enables potential clients to contact the cleaning person(s) via our contact form, providing all pertinent contact particulars plus any questions they may have. This creates potential customer leads for the cleaning person or agency looking to expand their business.
Where a cleaning person(s) clients have identified that individuals can contact them for a reference, the inquiry can me made via our Reference Contact Form.
# # #