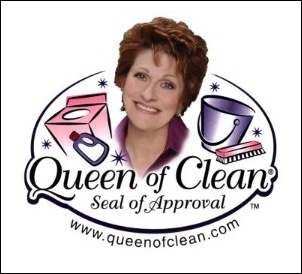 I applaud the creators of SonicScrubbers - it is the greatest power cleaning tool for the home I have ever used and it's portable
LAYTON, Utah (PRWEB) April 11, 2007
No stranger to the house cleaning business, Linda is the former owner of one of the largest professional cleaning companies in Michigan. As the "Queen of Clean," she has been a featured guest on nationally televised shows such as Oprah, The View, The Today Show, Dr. Phil and Live with Regis & Kelly. The crown jewel of her achievements is her best-selling book Talking Dirty With The Queen of Clean(R), which was followed by the sequel Talking Dirty Laundry With The Queen of Clean(R), and three additional books on cleaning.
The SonicScrubber household cleaning tool is in national distribution and available in over 12,000 retail outlets including Kroger's, Kohl's, Walgreens, Linens 'n Things, Bed Bath & Beyond, and many other major chains. The high-powered, lightweight but heavy-duty cleaning tool recently received the Seal of Approval from the Arthritis Foundation and the "Parent to Parent Adding Wisdom Award" for 2006 and 2007.
"I applaud the creators of SonicScrubbers - it is the greatest power cleaning tool for the home I have ever used and it's portable," said Linda Cobb. "This is one tool that really works, and works, and works. Consumers will find unlimited applications for this incredible and very affordable tool. The more I used it on those hard to reach and difficult to clean places, the more excited I became. It cuts scrubbing time in half, while cleaning better than any other brush I have used. Kudos to SonicScrubber engineers from all of us on the front lines of housecleaning," she said.
"Linda Cobb, 'The Queen of Clean' is one of the most highly acclaimed and respected cleaning experts in the country, and we are delighted that she has added her endorsement to the SonicScrubber," said W. Kenneth Thiess, CEO of the SonicScrubbers Company. "Linda probably knows more about house cleaning tasks and solutions than any other person in America, as evidenced by her popular television show and huge web page following, and she rarely endorses specific products. Her embrace of SonicScrubbers speaks volumes for her confidence in this extensively tested and highly effective new product line that saves an incredible amount of personal time and energy for more meaningful family and individual priorities, but without compromising on household cleanliness," he said.
About SonicScrubbers(R)
SonicScrubbers(R) is an advanced technology household cleaning products company, dedicated to the development and commercialization of new products that increase cleaning efficiency, reduce cleaning time, promote healthier households, and provide more time and energy for higher priorities and more meaningful activities including family, spouse and self, without compromising household cleanliness. The SonicScrubber(R) cleaning tools are the first in a new class of powered cleaning tools specifically engineered for the home and other cleaning related environments that the company is bringing to the marketplace. Founded in 2003, SonicScrubbers(R) is led by seasoned entrepreneurs with strong new product development backgrounds and extensive experience in retail commercialization. Together, their professional backgrounds have included management positions and new product development engagements with Procter & Gamble, PepsiCo, Life Savers Confections, Sara Lee, Dole Foods, Del Monte, Monsanto, Cushman & Wakefield and J. D. Edwards.