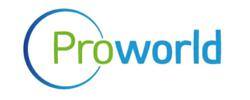 "The ceramic water filters are a great contribution to so many lives," said former ProWorld volunteer Scott Adams. "Before coming to Peru, I had no idea the need for clean water was so serious."
San Francisco, CA (PRWEB) December 19, 2011
ProWorld, a social enterprise that matches individual volunteers and university groups with community projects in developing countries, will provide more clean water to more families in Peru thanks to a $5,000 award from the U.S. Center for Citizen Diplomacy. The money will be used to increase production of ceramic water filters used in ProWorld's clean water project in Peru, though improvements and upgrades to equipment and facilities.
"The $5,000 award from the U.S. Center for Citizen Diplomacy has gone a long way, directly benefiting hundreds of families in rural communities in Peru by providing them greater access to clean drinking water," said Richard A. Webb, ProWorld founder.
Webb was selected by the U.S. Center for Citizen Diplomacy in late 2010 as one of seven winners of its "2010 Citizen Diplomat of the Year" award. The winners were chosen based on their exceptional work and contributions to increase American citizen engagement in international affairs and cross-cultural understanding. Each winner was awarded $5,000 to donate to a project of their choice. Richard selected ProWorld's clean water project, the Kantu Ceramic Water Filter Project, located in Urubamba, Peru.
According to the World Health Organization, every year more than 1.7 million people die, mostly children under five, due to contaminated water. The ProWorld clean water project, which uses locally-made ceramic water filters, provides an easy solution to the crisis. Ceramic water filters eliminate 99.88% of water borne diseases and provide clean, safe drinking water for Peruvian families.
ProWorld currently produces 60-65 filters a month in Peru as part of its Kantu Ceramic Water Filter Project, but plans to raise production capacity by 300% to 200-250 filters a month, thanks to equipment purchased with the award money. A portion of the money was used to purchase an electric sawdust sifter, a larger drying stand, and an electric mixer for the clay and the sawdust.
"The new electric mixer is an amazing addition to our filters project. It has been my dream for many years to get the machine, and now that we have it, the efficiency of our project has really improved," said Mercedes Durand, water filter project coordinator in Urubamba, Peru. "The time saved with the electric mixer means we can move our focus from manual production to social outreach, educating the public on the value of clean water, and distributing our filters to as many communities as possible."
Before acquiring the new electric mixer, ProWorld volunteers and staff spent up to five hours mixing the sawdust and clay mixture, using their hands or bare feet, in order to bring it to the proper consistency. The new electric mixer finishes this process in just 30 minutes. The time saved will be spent on marketing and distributing the filters, giving volunteers the chance to talk to families in rural communities about the importance of filtering water to avoid water-born infectious diseases.
"I believe that one huge strength of the water filter project are the market days," said Victoria Russo, a former ProWorld volunteer. "The community really starts getting excited and interested, and it's a good feeling to know that you educated people about the importance of clean and safe drinking water!"
A portion of the $5,000 award was also used build a new oven for the water filters, which will increase the capacity of one burn from 35 to 50 filters at one time. The oven was built with special bricks that require less wood, which will therefore limit deforestation. The oven is on schedule to be completely installed in ProWorld's new office in Urubamba by the end of 2011.
ProWorld's clean water project began in 2008, when ProWorld began working with engineers from the non-profit "Potters for Peace" to produce and distribute water filters. This initiative started through a local, in-house, low cost water treatment system – the ceramic water filter. To date, 500 filters have been installed by ProWorld in three different communities around the Sacred Valley near Urubamba, one of ProWorld's two offices in Peru (the other is in Cusco).
In addition, the ProWorld Foundation, a non-profit affiliated with ProWorld, recently launched a clean water fundraising campaign for the holidays, to raise additional funds and provide even more families in Peru with clean water. A $30 donation, the cost of one ceramic water filter, provides a family in Peru with clean water for two years.
"The use of ceramic water filters made with our Kantu project significantly improves water quality, sanitation, the burden of disease, and the economy in Peru," according to Webb. "Women, children and the environment also experience direct benefits from using our ceramic water filters."
According to the World Health Organization, around 1.1 billion people, almost one-fifth of the world's population, do not have access to improved water supply sources. In addition, 2.4 billion people don't have any type of improved sanitation facility. Water scarcity affects one in three people on every continent of the globe. The situation is getting worse as the need for water rise along with population growth, urbanization and increases in household and industrial uses.
"The ceramic water filters are a great contribution to so many lives," said ProWorld volunteer Scott Adams. "Before coming to Peru, I had no idea the need for clean water was so serious."
ProWorld's founders, Richard A. Webb and Nick Bryngelson, started ProWorld in 1998 with a vision of creating sustainable change by working closely and collaboratively with local communities and connecting those communities with global volunteers. Thus far ProWorld volunteers have logged 700,000 hours of volunteer service and injected more than $6.5 million of capital into local economies.
About ProWorld
ProWorld facilitates volunteer, internship, and study abroad opportunities for individuals and faculty-led groups with community projects in developing countries in Africa, Asia and Latin America. In 2009 National Geographic Adventure magazine listed ProWorld as one of its "Best Adventure Travel Companies on Earth." ProWorld is a division of Intrax, a family of organizations that provide a lifetime of high-quality educational, work and volunteer programs that connect people and cultures. Intrax is headquartered in San Francisco with offices in 14 countries. http://www.proworldvolunteers.org.
###