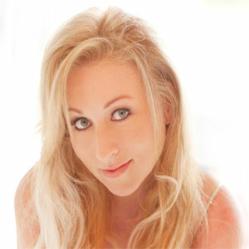 I thought my worst acne had grown some kind of immunity to the products I was using.
Lakewood Ranch, Florida (PRWEB) July 02, 2012
Owner of Score Skin Care LLC, Jennifer Varrieur-Fink is the lead Esthetician at the Blush Salon and Spa in Lakewood Ranch, Florida. With years of experience in the treatment room, this licensed aesthetics professional has recently conquered her own battle with acne. Not a fan of chemical based treatments, Mrs. Fink began to develop a 100% organic composition that worked so well on her face and skin, she began offering acne correction services with her secret product.
Shortly after sharing the treatment with her best clients and other estheticians; adults, teenagers, men and women quickly began to return and request the acne treatment for their daily regimen of skin care at home. Testing the market, this serial entrepreneur decided to sell a few bottles to those who asked for them. Until this point, it had been used in the spa as a moisturizer and acne prevention treatment after facials and extractions. After several weeks went by, those clients began to return to the spa for additional facials or waxing. The results and feedback were tremendous.
More supplies were ordered, while word got out before packaging could be established that there was an acne treatment available at the spa that was effective in clearing skin. The next two months saw backorders being taken weekly in order to keep up with the early demand. Mrs. Fink has been very connected and continued educating herself in the skin care industry from childhood and through her teenage years. While struggling to keep her skin free of acne, products that contained active ingredients like benzoyl peroxide and salicylic acid simply had failed.
"I was like most people my age, I had zits and pimples that were embarrassing and affecting my life growing up. I thought my worst acne had grown some kind of immunity to the products I was using. I was different than most of my friends though, because I was trying new creams and soaps constantly. I would read articles and reviews in the magazines about skin care all the time. All made claims of working to reduce the appearance of acne and some would actually work for a little while, but then it would return after a week or so. I tried diets, pills, everything. You name it, at that time I had probably tried it. Then I remember feeling so desperate to get rid of this break out on my chin and cheeks, I turned to the holistic approach. I felt like I had nothing to lose, as these chemicals were now starting to burn, dry up and scar my skin. After some in-depth research, I purchased several different essential oils that had been known to have properties that where naturally antiseptic, antibacterial and rich with anti-oxidants. After trials on my own and my husband's face, chest and back; I found just the right combination and amounts of these essentials that worked. At first the compositions made our skin worse but I didn't get discouraged. I knew I could come up with a precise combination that worked if these oils worked on their own. Eventually, we found the right ingredients at the right levels. I've used the treatment hundreds of times on my clients and it really works. I'm so proud and they're happy we're finally lunching this into the retail market."
Score Acne Treatment is now packaged and bottled for retail sales in spas and stores. Sales continue to increase dramatically as more spas and their clients place re-orders. The success stories come in daily, and now acne sufferers won't have to visit the spa to Score some of this acne treatment. The Patent Pending Score Acne Treatment is now available on-line at http://www.scoreskincare.com or by calling 1-800-916-2030. Spas and licensed estheticians are encouraged to contact the company for access to their wholesaler's page to receive deep discounts on large quantity orders.