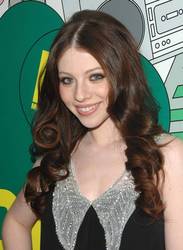 Parsippany, NJ (PRWEB) April 7, 2009
Today, Tuesday, April 7th five of the hottest teenage dance crews will stomp their way to New York City to battle for the title of the First Clearasil® Dance Crew, on the stage at the Hard Rock Café in Times Square. Hosted by Actress Michelle Trachtenberg, the first ever Clearasil® Pimple Blocker Battle will feature the elite in young dance talent, who will compete for a prize package worth over $10,000 and a year contract with Clearasil®. For Clearasil®, confidence is key both on and off the stage. The only 'breakouts' will be on the dance floor.
The top five crews, named Beat Blockerz, Cheerasil, CompleXion Crew, Spot Stompers and Ultra Cru, were chosen at a Casting Call held in February. Each of these dance crews will perform at the Clearasil® Pimple Blocker Battle in front of an esteemed celebrity panel of judges including former "Dancing with the Stars Champion," Drew Lachey, Disney star Alyson Stoner, and Celebrity Choreographer, GEO.
The dance crews will compete to promote Clearasil's new Ultra® Pimple Blocker Pen. The Clearasil Ultra® Pimple Blocker Pen works quickly and effectively to help stop a pimple in its tracks. Crews will incorporate the Pimple Blocker Pen as they pop, lock and drop to their favorite dance tracks.
After each of the five crews has performed, the judges will select their top two crews. The bottom three crews will then be asked to perform a freestyle routine before the judges make their final deliberations and select the third crew. These three finalists will then go on to compete in the online competition, set to kick-off on the Clearasil® website in the days following today's battle.
All those in attendance and everyone at home will be encouraged to visit clearasil.us/pimpleblockerbattle beginning on April 9th, to watch the play back of the top three dance crews and vote for their favorite. Clearasil® encourages all of America to join the 'battle' against acne as they crown the very first Clearasil® Dance Crew.
For more information on the Clearasil® Pimple Blocker Battle or to vote for your favorite dance crew beginning April 9th, visit the Clearasil Pimple Blocker Battle Web site.
About Clearasil®
Clearasil® is a leading brand of young skin care products that range from acne/blemish prevention, to skin care maintenance and spot treatment. Clearasil® is renowned for its highly effective range of acne treatment creams, facial washes and cleansing pads, giving consumers the confidence of visibly clearer skin. Clearasil® products may be purchased at any major drugstore and mass merchandiser nationwide.
###