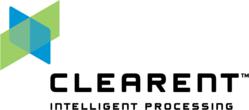 Clayton, MO (PRWEB) July 26, 2011
Today Clearent announced that 2011 is on pace as another record setting year for its credit card processing services. During the second quarter, the company maintained its triple digit growth rates and achieved $1.5 billion in annualized transaction volume.
This rapid growth has been fueled by the continued success of Clearent's existing Independent Sales Organization (ISO) partners as well as new sales offices that have chosen Clearent to be their payment processor. In the second quarter alone, 22 new ISOs partnered with Clearent for credit card processing services.
ISOs are choosing Clearent because of distinct advantages that help them grow their portfolios faster – advantages not available from legacy payment processors. These benefits include:

Direct access to a processor, including our proprietary back-end processing platform
Fast merchant approvals – ready to download in hours, not days
Extremely flexible merchant pricing – without complex billing codes and tables
Next day funding with a 9:00 p.m. EST cut-off time and no bank restrictions
Clear, graphical portfolio reporting available 24/7 and updated daily
High touch service with direct access to decision makers
No PCI compliance fees for merchants who complete simple questionnaires
"We're very excited about the success of our ISO partners who are the driving force behind our growth. Our goal is to be one of the best credit card processing companies and our growth is proof that we are on the right track," commented Dan Geraty, CEO of Clearent.
About Clearent
Clearent is a payment processor whose proprietary technology and responsive support enable financial institutions, ISOs and merchants to maximize the value of their merchant services program. Clearent's intuitive, web-based systems are simple to use and provide at-a-glance business intelligence not available from other providers. To learn more, visit http://www.clearent.com or call 866.205.4721.
# # #