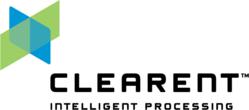 Our Express Merchant Funding service is another great example of how we help our partners grow their portfolios and bottom lines faster.
Clayton, MO (PRWEB) June 08, 2011
Today Clearent released its new Express Merchant Funding service, which provides next-day funding to merchants for credit and debit card processing. Express Merchant Funding offers the ability for merchants to get their daily deposit one day earlier than the standard funding cycle, which provides a crucial cash flow benefit for merchants.
Clearent's Express Merchant Funding has a cut-off time of 9:00 p.m. Eastern (8:00 p.m. Central), which is hours later than most other processors, and does not require merchants to use any particular bank. Express Merchant Funding is powered by the company's proprietary back-end processing platform, which sets it apart from the competition by delivering flexible merchant pricing options, fast merchant boarding and graphical portfolio analytics.
Merchants with heavy weekend sales volumes will see improved cash flow with next-day funding. For example, Express Merchant Funding merchants will receive their deposits for Friday, Saturday, and Sunday credit and debit card processing activity on Monday instead of Tuesday. This provides merchants with cash to fund payroll and inventory purchases for the week.
"We're extremely excited about the introduction of Express Merchant Funding to benefit our ISO and financial institution partners and merchants. This new service is another great example of how we help our partners grow their portfolios and their bottom lines faster," commented Dan Geraty, CEO of Clearent.
About Clearent
Clearent is a payment processor whose proprietary technology and responsive support enable financial institutions, ISOs and merchants to maximize the value of their merchant services program. Clearent's intuitive, web-based systems are simple to use and provide at-a-glance business intelligence not available from other providers. To learn more, visit http://www.clearent.com or call 866.205.4721.
# # #