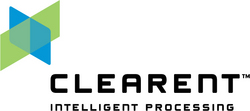 Small merchants make up a large percentage of many ISOs' portfolios, and it's no secret that PCI compliance is viewed as being frustrating, time consuming and expensive
Saint Louis, MO (Vocus) September 9, 2010
Compliance with the Payment Card Industry (PCI) Data Security Standard (DSS) is frustrating for merchants and can be a major headache for Independent Sales Organizations. The September 2 issue of ISO & Agent Weekly reported on the time and effort required by small ISOs to help merchants comply with the PCI DSS. Often the scope of the project is larger than anticipated, especially when ISOs consider the time needed to support merchants throughout the entire process.
At Clearent, keeping it quick and simple for merchants and ISOs is key. Clearent provides an intuitive web-based system with questionnaires that Clearent simplified with level 4 merchants in mind. Clearent's program is designed for merchants to complete their self-assessment questionnaires, relieving ISOs of this responsibility.
Additionally, it's become a common practice for processors to impose hefty PCI fees with questionable benefit to the merchant, causing many ISOs to lose their merchants. Unlike other processors, Clearent's PCI program is unique in that it can be free to merchants and hassle-free to ISOs.
"Our PCI program has become a key factor for new ISOs in choosing Clearent. They tell me how much they appreciate our approach to PCI and our honesty in how we present it. Many have had very different experiences with other processors as they've tried to understand and comply with the PCI DSS," said Jeff Fortney, Vice President of ISO Channel Management at Clearent.
The three cornerstones of Clearent's program – awareness, education and support – speak to its approach to PCI. Clearent developed customized questionnaires that help merchants understand their risk and take minutes – not hours – to complete. Upon completion of their questionnaire, merchants instantly learn their compliance status and receive actionable tips to help them minimize PCI-related risk.
Clearent's ISO partners have found the program extremely beneficial in signing new merchants. "Small merchants make up a large percentage of many ISOs' portfolios, and it's no secret that PCI compliance is viewed as being frustrating, time consuming and expensive," continued Fortney. "ISOs are relieved when they learn about Clearent's simplified program and how merchants are in control of whether they pay PCI-related fees."
Clearent's PCI questionnaires are located within Compass, Clearent's online management tool. Compass provides merchants with tips for safeguarding their business and also gives merchants quick access to their questionnaire results, along with other critical data about their merchant services program.
"We are approaching PCI DSS compliance in the spirit we believe it was born. We do not see PCI as a revenue opportunity, but as a way to help all Clearent partners reduce the chance that they will need to deal with a data breach in their business." said Dan Geraty, CEO of Clearent.
About Clearent
Clearent is a payment processor whose proprietary technology and responsive support enable financial institutions, ISOs and merchants to maximize the value of their merchant services program. Clearent's intuitive, web-based systems are simple to use and provide at-a-glance business intelligence not available from other providers. To learn more, visit http://www.clearent.com or call 866.205.4721.
###