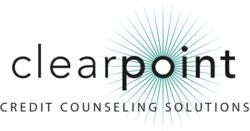 ClearPoint is educating consumers about the value of money therapy as a way to resolve financial challenges.
Richmond, VA (PRWEB) July 09, 2012
Most consumers associate a piggy bank with saving, but ClearPoint Credit Counseling Solutions is putting an animated version of that icon through some serious financial challenges in a new public awareness campaign aimed at encouraging people to seek free one-on-one counseling to manage money problems.
Together with fellow Richmond, Virginia-based digital story telling agency Made in Eastwood, ClearPoint created three public service messages designed to speak to consumers struggling with unsecured and mortgage debt. The scenarios were inspired by popular smart phone applications.
"The past three years have been hard on consumers," said Allie Vered, AVP of Education and Public Awareness at ClearPoint. "We wanted to let people know about the value of "money therapy" in working through financial challenges. A credit counselor can help you set priorities and make a realistic plan to reach your goals."
Over the next 60 days, ClearPoint will post billboards in ten markets, and run local and national television ads featuring an animated piggy bank struggling with various debt problems. "We hope that these entertaining scenarios are accessible and communicate our message – talk to a credit counselor for free advice – in a way that resonates with people," said Vered.
Three scenes that address debt and mortgage problems were developed by ClearPoint and created by Made in Eastwood, whose expertise is animation (watch them here). The central character, Pig E. Bank, takes quite a financial beating in ways familiar to smart phone gamers. The campaign will also harness the energy of social media to promote consumer awareness through video, podcasts and interactive tools found at http://www.repaydebt.org.
ClearPoint is a member of the National Foundation for Credit Counseling (NFCC), a system-wide accredited business with the Council on Better Business Bureaus, and a Housing and Urban Development (HUD)-approved housing counseling agency. Free appointments for budget, debt and housing-related counseling may be made by calling 877-877-1995, via mobile device (enter either URL on your smart phone), or apply online at repaydebt.org or clearpointccs.org.