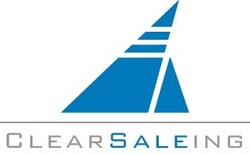 Columbus, OH (PRWEB) May 19, 2008
ClearSaleing Inc., a search engine marketing technology company, has announced they will be hosting an advanced online advertising analytics webinar featuring Internet retailer American Greetings Interactive on Thursday, May 22.
The webinar, American Greetings: Excellence in Online Advertising, will be conducted by American Greetings Director of Acquisition Marketing Chris Caputo. The webinar is a case study of how AG Interactive implemented an advanced advertising analytics and optimization platform to improve their online advertising initiatives. The webinar will cover an array of topics discussing advanced features that have improved AG Interactive's online advertising performance, including:

Use of profit and ROI as the guiding metrics for campaign performance comparison and improvement;
Access to real-time performance reporting, allowing for rapid changes in campaign parameters to optimize current market conditions;
Use of attribution management across the stream of ads leading to a purchase, resulting in proper allocation of their ad budget;
Implementation of a multi-site, executive dashboard to track and manage all advertising sources in one place, and;
Leveraging an automated keyword suggestion tool to build out their longtail.
…and much more!
ClearSaleing will host the webinar, American Greetings: Excellence in Online Advertising, on Thursday, May 22 at 1:30 p.m. EST.
To register for American Greetings: Excellence in Online Advertising, please follow this registration link:
http://www.clearsaleing.com/ag.
About AG Interactive
AG Interactive (AGI) is a global leader in licensing and creating original self and social expression products for online, instant messaging and mobile platforms. To create its premier content, the company leverages one of the world's largest creative studios and digital library of award-winning expressive content, as well as an extensive international distribution capability.
AGI attracts more than 30 million unique visitors per month in 18 countries to its popular websites AmericanGreetings.com, BlueMountain.com, and Egreetings.com, as well as through Instant Messaging or online partnerships with AOL, MSN, and Yahoo!. The company has one of the largest online subscription services with over 3.4 million paying subscribers.
AG Interactive is a subsidiary of American Greetings Corporation (NYSE: AM), one of the world's leading manufacturers of social expression products generating annual net sales of approximately $2 billion. For more information, please visit http://www.aginteractive.com.
About ClearSaleing
ClearSaleing is a technology-powered, advertising analytics company and interactive agency. ClearSaleing provides Internet retailers and direct marketers the only accurate way to measure, compare and optimize ROI across their online advertising portfolio. Located in Columbus, Ohio, ClearSaleing is rapidly becoming the choice of online advertisers who need transparency, flexibility and accountability in the management of their online advertising campaigns.
# # #