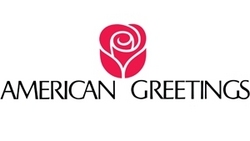 By applying [ClearSaleing's] attribution to our marketing spend, we save about 18% to 20% per campaign. We are also limiting spend waste on customers we would have received anyway.
San Francisco (PRWEB) August 17, 2010
Controlling advertising costs is a top-of-mind consideration these days, but negotiating a lower Cost of Acquisition (CPA) is tough without convincing data to back it up. At booth 320 during Search Engine Strategies San Francisco, August 16-20, ClearSaleing, the industry leader in advertising analytics and attribution management, will show how applying attribution criteria to CPA ad vehicles like display and affiliate networks can help advertisers better control ad spend costs.
"By applying attribution to our marketing spend, we save about 18% to 20% per campaign," says Tessa Fraser, Senior Marketing Manager, American Greetings Interactive. American Greetings uses ClearSaleing's attribution technology to determine the effectiveness of campaign spend across all marketing channels.
Most recently, American Greetings has been using attribution to work with performance display partners on serving media to increase audience reach. "Through ClearSaleing's attribution model we know that our display partners are helping us reach new and effective audiences. We are also limiting spend waste on customers we would have received anyway," says Fraser.
It's a classic win-win, says ClearSaleing co-founder and Chief Innovation Officer, Adam Goldberg. "American Greetings controls CPA costs and gets better reach while performance media can adjust their campaigns to serve media where there is the most potential for credit, and therefore the most money. It is another example of how attribution is helping advertisers optimize their ad spend."
SES SESSION
ClearSaleing's Adam Goldberg will be participating in the SES session, "Channel Surfing, Measuring Profit and ROI Across Channels," Thursday, August 19 from 12 to 1 PM. The session will examine the use of attribution to determine which types of ads or combination of ads are the most likely to lead to conversion and to result in the highest profit and ROI. In this session, the panelists will identify various methods for determining attribution and will pinpoint common attribution misconceptions.
Participants are moderator John Marshall, SES Advisory Board & CTO, Market Motive; Mikel Chertudi, SES Advisory Board & Sr. Director, Online & Demand Marketing, Omniture; Justin Merickel, Vice President, Marketing & New Product Development, Efficient Frontier, and Chuck Sharp, Senior Vice President, Analytics, iCrossing.
ClearSaleing was named an interactive attribution leader in Forrester Research Inc.'s report The Forrester Wave™: Interactive Attribution, Q4 2009.
ABOUT CLEARSALEING
ClearSaleing has been named "Technology Platform Search Marketers Can't Live Without" at the SES (Search Engine Strategies) Awards. ClearSaleing's advertising portfolio management platform helps marketers identify ways to more effectively and profitably allocate ad spend across a complex mix of online advertising investments.
ClearSaleing is a thought leader in the growing scientific field of attribution management and publishes http://www.AttributionManagement.com that provides a rich repository of ClearSaleing and externally published articles, white papers and other material focused exclusively on attribution management.
ClearSaleing's unique ability to give marketers telescopic insight into their online ad investment is attracting major brand customers such as American Greetings and Nationwide Insurance. The company was founded in 2006 and is headquartered in Columbus, Ohio. For more information, please visit http://www.ClearSaleing.com.
# # #