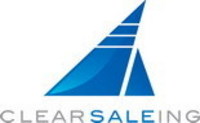 Training and education are the first step marketers need to take to put attribution to work.
New York (PRWEB) March 22, 2010
ClearSaleing, a technology and thought leader in attribution management, announced today the launch of the ClearSaleing Attribution Management Professional (CAMP) Certification Program, designed to give digital marketers intensive training on advanced advertising analytics, attribution management and ClearSaleing's award-winning attribution platform.
Successful CAMP Program attendees will become certified in the increasingly important discipline of attribution management, which focuses, at a granular level, on identifying and valuing each of the ads that contribute to an individual conversion, and at a macro level, on the relative ROI of each advertising source and campaign.
"By providing them with a comprehensive picture of how all marketing channels actually perform, digital marketers are beginning to see how attribution management helps them make better choices in their advertising portfolio allocation and campaign management," said Adam Goldberg, Co-Founder and Chief Innovation Officer, ClearSaleing. "Training and education are the first step marketers need to take to put attribution to work. As a thought leader in attribution, ClearSaleing is providing customers, agencies and individuals with a formal, thorough training program in attribution best practices."
ClearSaleing's CAMP Certification will be available through instructor-led webinars, as well as individualized sessions, according to Training Director Joy Brazelle, Director of Product Marketing & Professional Services, ClearSaleing. "We are offering a flexible program that fits the needs of our customers and agencies who want to enhance their skills to use advertising analytics and attribution in optimizing overall marketing performance," Brazelle said.
Curriculum
ClearSaleing customers will be able to use their own data in the training program while trainees who are not ClearSaleing customers will have demo data provided by ClearSaleing. Some of the subjects to be covered during the training program include:
-- Introduction to attribution management
-- Understanding the Purchase Path and customer touchpoints
-- Calculating influence of ad channels along the Purchase Path
-- Dashboarding and custom performance reporting
-- Identifying and interpreting data trends
-- Creating action plans based on data
Certification
ClearSaleing attribution program students will receive certification after successfully completing a practical and written exam. They will be required to successfully complete tasks demonstrating advanced knowledge of attribution. Using ClearSaleing reports, they will also conduct multi-channel campaign management, making decisions on ad spend allocation to improve campaign performance. The last step is a written exam which will be administered online.
Eventually, Brazelle noted, ClearSaleing will add advanced certification tracks in social media, online marketing, PPC and SEO practices.
ClearSaleing's attribution certification program announcement follows on the heels of the company being named an interactive attribution leader in Forrester Research Inc.'s report, The Forrester WaveTM: Interactive Attribution, Q4 2009.
About ClearSaleing
ClearSaleing has been named "Technology Platform Search Marketers Can't Live Without" at the SES (Search Engine Strategies) Awards. The company also won the 2009 'Outstanding Product' award from TechColumbus. ClearSaleing's advertising portfolio management platform helps marketers and agencies identify ways to more effectively and profitably allocate ad spend across a complex mix of online advertising investments.
ClearSaleing is a thought leader in the growing scientific field of attribution management and publishes http://www.AttributionManagement.com that provides a rich repository of ClearSaleing and externally published articles, white papers and other material focused exclusively on attribution management.
The company was founded in 2006 and is headquartered in Columbus, Ohio. For more information, please visit http://www.ClearSaleing.com.
###