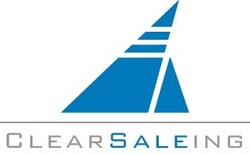 We engaged an external interactive design agency who are experts in the visual design of applications. The new user interface will provide an improved visual framework for the application features that are in development for release later this year
Columbus, OH (PRWEB) August 25, 2008
ClearSaleing Inc. (http://www.clearsaleing.com), an online advertising analytics and technology company, today announced the release of version 3.6 to their online advertising analytics application.
The release is highlighted by several new features, an upgrade to Microsoft's .NET 3.5 Framework and a user interface overhaul that delivers improved attribution management and the ability to "white label" its application for both interactive and traditional advertising agencies. ClearSaleing has enhanced its online advertising analytics application to provide a more user friendly application experience for its clients and its advertising agency partners. All aspects of the application were enhanced to improve the look and feel, and data visualization components of the application.
"ClearSaleing is committed to providing the most advanced Advertising Analytics application on the market and to maintaining our leadership position in attribution management technology through our Purchase PathTM technology," said Luke Tuttle, CTO of ClearSaleing.
"We engaged an external interactive design agency who are experts in the visual design of applications. The new user interface will provide an improved visual framework for the application features that are in development for release later this year," Tuttle said.
About ClearSaleing
ClearSaleing is a leading technology provider to the online advertising market. Based on a strategic, portfolio management approach to online advertising investment, the ClearSaleing solution represents the next generation in advertising analytics technology. ClearSaleing's portfolio management software delivers an improved, more profitable allocation of a company's spend across a complex mix of online advertising options. At the foundation of the ClearSaleing solution is its patent-pending Purchase Path technology that accurately attributes profit (ROI) across the multiple ads that contribute to and influence the ultimate purchase.
###