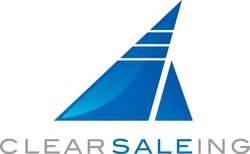 It is encouraging to see that many of the most influential online advertising minds are continuing their interest in the Forum to better the process of attribution management
Columbus, OH (PRWEB) January 21, 2009
As the webcast for the Attribution Management Forum 2.0 nears, many leaders in the online marketing and advertising industry have begun the process of joining the Forum to help define attribution management rules and methodologies. ClearSaleing, an online advertising analytics and technology company, is sponsoring the Forum, which will be hosted by Search Marketing Now.
The Attribution Management Forum 2.0 will be held on Thursday, January 29th at 1 p.m. EST, and is the second Forum in a series intended to bring together leading online marketing and advertising minds to help address the fundamental problem faced by all advertisers - how to properly assign value across the team of ads that contributed to a sale or conversion.
The first Attribution Management Forum was successful in establishing basic guidelines and rules for attribution management across various online advertising sources. The purpose of the second Attribution Management Forum webcast is to build upon the concepts and guidelines that were established during the initial Forum webcast in October 2008, while introducing new scenarios and categories related to online ad conversion to the respective audiences of leading online advertisers and marketers.
"It is encouraging to see that many of the most influential online advertising minds are continuing their interest in the Forum to better the process of attribution management," said Adam Goldberg, who is the presenter of the Forum, and the co-founder and Chief Innovation Officer at ClearSaleing. "With a high level of participation from these leaders, we can draw decisive conclusions that will improve the performance of companies and agencies alike."
Some of the online advertising topics that will be discussed during the Attribution Management Forum 2.0 include:

How the length of time between searches affects how the ad(s) are credited
How to properly credit ads that contribute to the sale of a non-related purchase
How to give accurate conversion credit for purchase path's that include offline touches
Creative minds in the Internet marketing and online advertising fields are encouraged to become active members of the Attribution Management Forum 2.0. The second webcast will take place on Thursday, January 29 at 1:00 p.m. EST. If you are interested in attending the Attribution Management Forum 2.0, you may register here.
About ClearSaleing:
ClearSaleing Inc. is an advertising technology company that enables Internet retailers and direct marketers to generate more profit (ROI) from their online marketing investments. Our technology tracks and values clicks and impressions throughout the entire purchase path for a specific sale or conversion. As a result, ClearSaleing's proprietary advertising analytics technology provides Internet retailers and direct marketers with the only accurate way to measure, compare and optimize profit (ROI) across their online advertising portfolio. For more information, please visit http://www.ClearSaleing.com/.
###