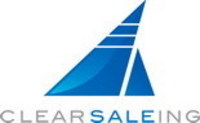 ClearSaleing has developed the industry standard for attributing proper influential weight to all ad sources along a purchase path. Adding expiration dating to clicks and impressions along the path provides advertisers with an even more precise analysis
Columbus, OH (PRWEB) February 22, 2010
Clicks are great but the best clicks are those that move customers to a conversion in a reasonable timeframe. Advertisers and agencies have been looking for a means of setting time limits on clicks to see which ones truly influence a conversion. ClearSaleing, a technology and thought leader in attribution management, heard the call, and is now providing expiration dating for clicks and impressions, the latest enhancement to its award-winning advertising analytics platform.
Marketers using ClearSaleing's platform can determine their own timeframe and set expiration flags for each individual lead source. The window can be different for a branded search than a banner impression. For example, if a person doesn't act after six hours of seeing a banner, that banner will get no attribution credit. However, a branded search may stay valid for six days.
"ClearSaleing has developed the industry standard for attributing proper influential weight to all ad sources along a purchase path. Adding expiration dating to clicks and impressions along the path provides advertisers with an even more precise analysis of which elements of their ad spend are contributing to profit," said Adam Goldberg, ClearSaleing co-founder and Chief Innovation Officer.
Being able to distinguish between impressions and clicks is particularly useful for banner ads, which tend to be undervalued in typical web analytics, adds Goldberg. "Now, we can differentiate banner clicks from impressions to provide a richer analysis and can assign an expiration date to banner clicks as well as banner impressions." ClearSaleing users also have the advantage now of a banner ad screen for an easy-to-read snapshot of these impressions and their purchase influence.
This latest enhancement to ClearSaleing's analytics platform follows on the heels of the company being named an interactive attribution leader in Forrester Research Inc.'s report The Forrester WaveTM: Interactive Attribution, Q4 2009.
Build To Suit
Along with expiration dating, ClearSaleing is also announcing capability for customers to build their own data reports, based on their specific needs. Customers can now streamline the data to focus just on social media sources, for example, or on a specific campaign and all marketing channels.
"Customers want to be able to look at ROI by day, week or month and were seeking a 'build to suit' application to do this, and we delivered," ClearSaleing President Randy Smith said. "ClearSaleing's custom reporting enables them to focus only on the level of data they need to assess their spend." ClearSaleing's new feature also allows customers to export their reports to their own templates, creating efficiencies and saving them time.
About ClearSaleing
ClearSaleing has been named "Technology Platform Search Marketers Can't Live Without" at the SES (Search Engine Strategies) Awards. The company also won the 2009 'Outstanding Product' award from TechColumbus. ClearSaleing's advertising portfolio management platform helps marketers and agencies identify ways to more effectively and profitably allocate ad spend across a complex mix of online advertising investments.
ClearSaleing is a thought leader in the growing scientific field of attribution management and publishes http://www.AttributionManagement.com that provides a rich repository of ClearSaleing and externally published articles, white papers and other material focused exclusively on attribution management.
ClearSaleing's unique ability to give marketers telescopic insight into their online ad investment is attracting major brand customers such as American Greetings and Nationwide Insurance. The company was founded in 2006 and is headquartered in Columbus, Ohio. For more information, please visit http://www.ClearSaleing.com.
###