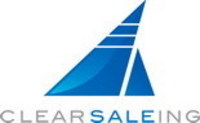 Boston, MA, Internet Retailer Conference (PRWEB) June 15, 2009
Attribution management is becoming an increasingly important tool for etailers wishing to more precisely identify which online spend activities are leading to conversions. ClearSaleing, a technology and thought leader in attribution management, is taking it one step further: ClearSaleing's new custom attribution settings enable advertisers to pinpoint the exact weight that they want to give to a particular ad, ad source, or organic referrer by assigning custom attribution credit to each element.
ClearSaleing, an advertising analytics software provider, announced its latest attribution management advancement at the Internet Retailer conference being held June 15-18 at the Boston Convention & Exhibition Center. Company representatives will be providing demonstrations of Version 4.2 at the ClearSaleing booth, #313, throughout the conference.
"With this level of fine-tuning, ClearSaleing customers now have the unique ability to define their own attribution settings--which in turn gives them the opportunity to extract even more detailed information about customer behaviors. It also gives them keen insight into the ROI of their organic SEO activities, something they've been struggling to do for some time. With this knowledge, they will be able to further optimize their campaigns across the entire media spectrum," says Luke Tuttle, ClearSaleing's Chief Technology Officer.
ClearSaleing's full menu of advertising analytics technology is helping major brand etailers better allocate marketing budget resources by tracking and optimizing profitability across a myriad of online and offline marketing channels in use. Etailers using ClearSaleing technology include American Greetings, Goodyear Tire Company, Allegro Medical, Stanley Steemer, Nationwide Insurance and many others.
ClearSaleing Purchase Path Technology
Attribution management is the center of ClearSaleing's Purchase Path Technology which enables Internet retailers to accurately measure, compare and optimize profit (ROI) across their online advertising portfolio. In addition to the enhanced attribution management features, marketers can now configure ClearSaleing to assign a cost to organic traffic for each search engine, providing for the first time a legitimate basis of comparison to paid advertising alternatives.
ClearSaleing has also developed industry-focused versions of the software to address the specific needs of advertisers within the Financial Services, Insurance, Professional Services, Travel, Pharmaceutical, Automotive and Retail industries. The industry versions help marketers better track variables specific to their industry without the need for costly customization or tedious workarounds.
About ClearSaleing
ClearSaleing's advertising portfolio management platform helps marketers identify ways to more effectively and profitably allocate ad spend across a complex mix of online advertising investments. ClearSaleing's technology enables attribution management through its patent-pending Purchase Path technology. Purchase Path accurately attributes profit (ROI) across the multiple marketing touch points that contribute to and influence a sale.
ClearSaleing is a thought leader in the growing scientific field of attribution management and founder of the Attribution Management Forum, the profession's e-community for interactive marketers.
ClearSaleing's unique ability to give marketers telescopic insight into their online ad investment is attracting major brand customers such as American Greetings and Nationwide Insurance. The company was founded in 2006 and is headquartered in Columbus, Ohio. For more information, please visit http://www.ClearSaleing.com.
###