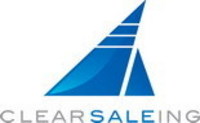 Being part of ClearSaleing's state-of-the-art Attribution Ecosystem will let us apply the power of psychographics to the world of e-commerce
Columbus, OH (PRWEB) August 10, 2010
ClearSaleing, the industry leader in advertising analytics and attribution management, and Mindset Media, the makers of the world's first and only psychographic ad technology, today announced a partnership to provide advertisers with a powerful new means for understanding their online consumers. By combining Mindset Media's psychographic profiling capability with ClearSaleing's multi-channel advertising analytics, advertisers can now identify the personality traits of their online consumers and determine which psychographic traits, or Mindsets, drive profit.
While advertisers have been able to profile consumers demographically and behaviorally for some time, psychographics represent a powerful new lens through which buyer behavior and brand choice can be better understood.
"Savvy advertisers are increasingly moving away from a "last click" ad model and are seeking an in-depth knowledge of their entire marketing portfolio to make informed decisions that drive more profit. In doing so, those advertisers are looking for innovative ways to better understand their target consumers," said Dustin Engel, ClearSaleing Vice President, Business Development. "As we looked to further develop our Attribution Ecosystem™ of digital technology and data partners, it became quite clear that Mindset Media provides unparalleled methodology, technology, and scale. This partnership will give our clients access to the strongest determinants of purchase decisions -- buyers' personalities."
This revolutionary combination of psychographic profiling and attribution-based analytics allows advertisers to capture and monetize consumers like never before. The partnership will also help advertisers identify the most efficient multi-channel advertising sources and offer the unique opportunity to tie psychographic insights to profit metrics.
"We are proud to partner with ClearSaleing," said JB Brokaw, Executive Director of Market Development, Mindset Media. "Being part of ClearSaleing's state-of-the-art Attribution Ecosystem will let us apply the power of psychographics to the world of e-commerce."
ClearSaleing was named an interactive attribution leader in Forrester Research Inc.'s report The Forrester Wave™: Interactive Attribution, Q4 2009.
ABOUT CLEARSALEING
ClearSaleing has been named "Technology Platform Search Marketers Can't Live Without" at the SES (Search Engine Strategies) Awards. ClearSaleing's advertising portfolio management platform helps marketers identify ways to more effectively and profitably allocate ad spend across a complex mix of online advertising investments.
ClearSaleing is a thought leader in the growing scientific field of attribution management and publishes http://www.AttributionManagement.com that provides a rich repository of ClearSaleing and externally published articles, white papers and other material focused exclusively on attribution management.
ClearSaleing's unique ability to give marketers telescopic insight into their online ad investment is attracting major brand customers such as American Greetings and Nationwide Insurance. The company was founded in 2006 and is headquartered in Columbus, Ohio. For more information, please visit http://www.ClearSaleing.com.
ABOUT MINDSET MEDIA
Mindset Media produces the world's first and only psychographic ad targeting technology. This capability gives blue-chip advertisers the power to reach mass audiences of consumers with the psychographics that fit their brands, and allows web publishers to deliver media against the 21 elements of personality known to drive buyer behavior and brand choice. Mindset Media also provides research services that help advertisers and agencies refine their targets and read the impact of Mindset-targeted campaigns.
Mindset Media is headquartered in New York, and has field offices in Chicago and Kansas City. Mindset Media is a member of the Internet Advertising Bureau (IAB), the Network Advertising Initiative (NAI) and the Advertising Research Foundation (ARF). For more information, visit http://www.mindset-media.com.
###