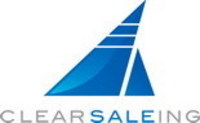 Technology Platform Search Marketers Can't Live Without
Las Vegas, NV, Shop.Org Annual Summit (PRWEB) September 14, 2009
ClearSaleing, a technology and thought leader in attribution management, and Vetra Analytics, a marketing analytics provider, today announced the launch of the Internet Retail version of their American Attribution Index (AAI). The Internet Retail AAI measures the relative influence power that different online marketing vehicles have on consumer conversions, leading to ROI and profit.
The Internet Retail AAI measures the relative influence of branded paid search, non-branded paid search, branded display advertising, non-branded display advertising, affiliate marketing, branded SEO, non-branded SEO and comparison shopping engine advertising.
At Shop.org, ClearSaleing co-founder Adam Goldberg will delve into the results and findings from the initial quarterly publication of the Internet Retail AAI and what it means for marketers planning their holiday campaign budgets. Attendees can visit ClearSaleing at Booth # 346, September 21-23, at the Shop.Org conference, held at Mandalay Bay Resort in Las Vegas.
"The American Attribution Index will serve as a valuable benchmark for retail CMO's and marketing executives. It will help them to make the most effective media selection and budget allocation decisions by revealing which media sources are exhibiting the most influence in the online retailing market," says Goldberg.
Earlier this year, ClearSaleing announced the AAI and its intent to publish a series of indices focused on specific vertical markets. The initial publication of the Internet Retail index is the first in the series to be published quarterly by ClearSaleing and Vetra Analytics. Retailers attending Shop.org can become members of the AAI group at special charter rates. For more information click on http://www.attributionmanagement.com/americanattributionindex/
ClearSaleing Attribution Management Platform
The AAI is based on ClearSaleing's attribution management platform technology which allows marketers to design and input their own attribution management model to fit their industry's needs, precisely mapping the Purchase PathTM from a customer's first action to their conversion and attributing a relative value to each marketing element along the way that contributed to that conversion.
About Vetra Analytics
Vetra Analytics is a marketing analytics consulting firm that specializes in analytics R&D, dashboards and customer data-based models. Created by Dr. Purush Papatla, Ph.D., the Vetra team brings years of global consulting and publishing experience to its clients. With this leadership,
Vetra has the ability to dig deep into your data repositories and locate key insights that can optimize your marketing decisions, enhance your customer satisfaction and increase ROI on marketing efforts. For more information, please visit http://www.VetraAnalytics.com.
About ClearSaleing
Named "Technology Platform Search Marketers Can't Live Without" at the SES Awards, ClearSaleing's advertising portfolio management platform helps marketers identify ways to more effectively and profitably allocate ad spend across a complex mix of online advertising investments.
ClearSaleing is a thought leader in the growing scientific field of attribution management and publishes http://www.AttributionManagement.com that provides a rich repository of ClearSaleing and externally published articles, white papers and other material focused exclusively on attribution management.
ClearSaleing's unique ability to give marketers telescopic insight into their online ad investment is attracting major brand customers such as American Greetings and Nationwide Insurance. The company was founded in 2006 and is headquartered in Columbus, Ohio. For more information, please visit http://www.ClearSaleing.com.
# # #