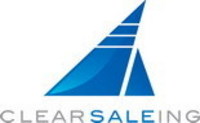 The benefits of engaging ClearSaleing have proved nearly limitless for AmericanGreetings.com, providing us a strategic guideline for advertising that is based on measurable and actionable results
Columbus, OH (PRWEB) September 15, 2010
Forrester Consulting today issued a study detailing the value advanced advertising analytics provider ClearSaleing provides to its clients. The study, titled "The Total Economic Impact™ of ClearSaleing", indicates a 605 percent adjusted return-on-investment for companies engaging in ClearSaleing's attribution management offering, along with additional benefits of time savings, eliminating waste and more.
The Forrester Consulting study, which was commissioned by ClearSaleing and is available at http://landing.clearsaleing.com/tei, looked at the experience of four ClearSaleing clients, including a national financial services organization, an online retail organization, the online retail arm of a multinational automotive products and services company, and a full-service digital advertising agency. Forrester Consulting found that, by using ClearSaleing, these companies experienced a net present value of more than $2.3 million, in addition to improving efficiencies in decision making and media buying and increasing productivity in automation and reporting.
"We are thrilled to have the validation of a reliable third-party like Forrester Consulting to back up our more than four years of success in working with clients," said Adam Goldberg, chief innovation officer and co-founder of ClearSaleing. "This study verbalizes what we at ClearSaleing have long known: our model for managing advertising portfolios is a valuable and irreplaceable asset."
Forrester Consulting also found that customers are able to more efficiently bid on keywords and tighten ad spend by assigning attribution to each channel and by launching new initiatives to increase conversion rates. With more accurate reporting, customers could focus on new marketing campaigns, landing pages and other strategic projects that resulted in improved conversion rates. The companies interviewed by Forrester Consulting also experienced a significant cost and time savings in reporting, creating a more efficient and prosperous organization.
"The benefits of engaging ClearSaleing have proved nearly limitless for AmericanGreetings.com, providing us a strategic guideline for advertising that is based on measurable and actionable results," said Tessa Fraser, senior marketing manager of American Greetings Interactive, a long-time ClearSaleing client. "Not only do we now better understand our customers and how to reach them more effectively, we also have eliminated tactics which weren't reaching our desired audiences. ClearSaleing is an important partner in helping us achieve our long-term goals."
Forrester Consulting's proprietary Total Economic Impact methodology examines the cost, benefit, flexibility and risk factors that affect an investment decision. Its multistep approach evaluates the impact a company, like ClearSaleing, can have on an organization.
For more information on the Total Economic Impact study methodology, visit http://www.forrester.com/TEI. For more information and to read the full ClearSaleing study, visit http://landing.clearsaleing.com/tei.
About ClearSaleing
ClearSaleing has been named "Technology Platform Search Marketers Can't Live Without" at the SES (Search Engine Strategies) Awards. ClearSaleing's advertising portfolio management platform helps marketers identify ways to more effectively and profitably allocate ad spend across a complex mix of online advertising investments.
ClearSaleing is a thought leader in the growing scientific field of attribution management and publishes http://www.AttributionManagement.com that provides a rich repository of ClearSaleing and externally published articles, white papers and other material focused exclusively on attribution management.
ClearSaleing's unique ability to give marketers telescopic insight into their online ad investment is attracting major brand customers such as American Greetings and Nationwide Insurance. The company was founded in 2006 and is headquartered in Columbus, Ohio. For more information, please visit http://www.ClearSaleing.com.
###