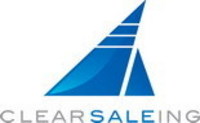 Applications such as ClearSaleing's attribution management give us the ability to match spend decisions against each decision point in a customer's purchase path
Columbus, Ohio (PRWEB) June 23, 2010
From first to 'last click' and beyond, agencies executing at an optimum level today are incorporating sophisticated advertising analytics into their client service. They realize the importance of seeing how, and when, each element in the marketing mix affects a customer action along the 'purchase path.'
A classic example is Princeton, New Jersey-based Rosetta, which is employing ClearSaleing's attribution management platform with significant results in reducing CPA, improving campaign effectiveness and precision, and increasing campaign ROI.
Rosetta will discuss how ClearSaleing's attribution management technology has improved client performance during a June 30th webinar titled, "Looking Beyond Last Click: Rosetta's Approach to Interactive Attribution." This free webinar begins at 1PM EDT/10 AM PDT and will be webcast by Search Engine Strategies San Francisco, ClickZ.com and SearchEngineWatch.com.
"At ClearSaleing, we're passionate about the very realizable effects attribution management can have on digital marketing performance. Agencies such as Rosetta are our proof point that attribution brings measurable ROI results," said ClearSaleing co-founder and Chief Innovation Officer, Adam Goldberg. Goldberg will serve as the webinar's moderator.
Joining Goldberg will be Brean Bark, Analytics and Optimization Manager, Rosetta, and Aaron Smith, Manager, Search, Online and Social Media, Rosetta. Bark's position focuses on multi-channel implementations, while Smith currently serves as lead strategist on some of Rosetta's largest accounts.
"As the marketing mix gets increasingly complex, agencies need to further fine tune their marketing spend decisions. Applications such as ClearSaleing's attribution management give us the ability to match spend decisions against each decision point in a customer's purchase path," said Bark. "With ClearSaleing, we give our clients peak performance at every step."
The webinar will cover:

How different marketing tactics tend to come in at different points in the conversion funnel
Why it is important to provide credit to the entire purchase path a user utilizes to convert
How seeing Purchase Paths provides opportunities to see what channels are doing for themselves and others
How understanding the complete picture for PPC upper funnel terms impacted accounts
How attributed data has been a component in successfully driving down CPA
How impression tracking proves the true value of display
About ClearSaleing
ClearSaleing has been named "Technology Platform Search Marketers Can't Live Without" at the SES (Search Engine Strategies) Awards. ClearSaleing's advertising portfolio management platform helps marketers identify ways to more effectively and profitably allocate ad spend across a complex mix of online advertising investments.
ClearSaleing is a thought leader in the growing scientific field of attribution management and publishes http://www.AttributionManagement.com that provides a rich repository of ClearSaleing and externally published articles, white papers and other material focused exclusively on attribution management.
ClearSaleing's unique ability to give marketers telescopic insight into their online ad investment is attracting major brand customers such as American Greetings and Nationwide Insurance. ClearSaleing has been recognized by Forrester Research, Inc. as an Interactive Attribution "Leader" in an independent report: The Forrester WaveTM: Interactive Attribution, Q4 2009 (October 2009).
The company was founded in 2006 and is headquartered in Columbus, Ohio. For more information, please visit http://www.ClearSaleing.com.
About Rosetta
Founded in 1998, Rosetta has rapidly become the largest independent interactive agency in the US. AdAge ranks it amongst the top ten digital agencies and the fastest growing agency within the top 50. Rosetta recently expanded its offerings within professional healthcare marketing by acquiring Wishbone-ITP, an award-winning pharmaceutical agency. Rosetta is rated a "strong performer" in a recently published Forrester Wave report. Using a patented approach to segmentation, called Personality® Segmentation, which provides deep insights into the underlying drivers of consumer behavior, Rosetta builds its clients' brands by identifying, understanding and enhancing relationships with its customers. Rosetta's industry-focused marketers and creative teams translate these insights into relevant marketing solutions that use world-class technology, search and media to attract, retain and strengthen a brand's most valuable customer relationships. 
Rosetta brings deep industry expertise to its client work within the Retail & Consumer Products; Healthcare; Financial Services; Communications, Media & Technology; Travel & Leisure and B2B markets. Rosetta's clients include OfficeMax, Coach, Jos. A. Bank, Express, and Tractor Supply (retail); Allergan, Bristol Myers Squibb, Johnson & Johnson, and Otsuka (healthcare); Citizens, HSBC, Nationwide and Fidelity (financial services); and Marriott (travel and leisure), Microsoft and T-Mobile (communications, media & technology).
Rosetta is headquartered in Princeton, NJ, with additional offices in New York, Cleveland, Chicago, Boston, Denver and Toronto.
For more information, visit http://www.rosetta.com.
###