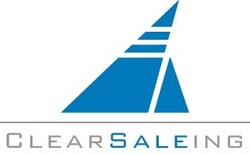 Typically, Business to Business companies don't have the luxury of Business to Customer companies in the sense that B2C's do most of their business online, have shorter sales cycles and deal with less consideration from customers when buying their products, which often means their customers buy after visiting their site just one time
Columbus, OH (PRWEB) March 11, 2008
Search engine marketing technology company, ClearSaleing Inc., has announced that Chief Innovation Officer Adam Goldberg will be presenting on B2B online advertising at the Search Engine Strategies Conference & Expo 2008 in New York.
Goldberg, a former Google executive, experienced firsthand the overwhelming challenges that online advertisers face in terms of managing, analyzing and optimizing their paid search ad campaigns. Goldberg realized that technology could solve many of the challenges that search engine marketers were facing. He decided to take his ideas and start a business named ClearSaleing, Inc. Goldberg, along with his partners, raised financing and developed a technology that is used by several Fortune 500 companies, as well as over a dozen members of the Internet Retailer 500.
For his presentation at SES New York, Goldberg will address the topic of Business to Business online advertising tactics. He will speak to the many challenges that B2B companies face with online advertising compared to that of B2C companies and provide the best solutions and tactics needed to optimize their paid search performance. Among the issues Goldberg will address for B2B online advertisers are: tracking offline sales; accurately crediting ads that lead to sales by using a proper attribution management; measuring the lifetime value of a customer; using profit as their guiding metric; and designing keyword strategies that bring the highest qualified traffic to their Web site.
"Typically, Business to Business companies don't have the luxury of Business to Customer companies in the sense that B2C's do most of their business online, have shorter sales cycles and deal with less consideration from customers when buying their products, which often means their customers buy after visiting their site just one time," Goldberg said. "With that said, there are tried and true technologies and strategies that address the unique search engine marketing challenges that B2B's face. B2B companies that address these challenges first will enjoy a paid search advantage over their competition and will realize the tremendous impact that online advertising can have for their company."
SES New York will be held March 17-20 at the New York Hilton. Goldberg will be presenting at 10:15am on Wednesday, March 19. Search Engine Strategies is an educational event that features presentations and panel discussions covering the search engine marketing industry.
About ClearSaleing
ClearSaleing is a technology-powered, advertising analytics company and interactive agency. ClearSaleing provides Internet retailers and direct marketers the only accurate way to measure, compare and optimize ROI across their online advertising portfolio. Located in Columbus, Ohio, ClearSaleing is rapidly becoming the choice of online advertisers who need transparency, flexibility and accountability in the management of their online advertising campaigns.
# # #