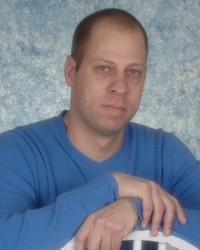 Attribution is the best method by which to determine the areas where your marketing spend is the most effective, and ClearSaleing has proven time and again to be the leader in the attribution field.
New York, NY (PRWEB) October 4, 2010
ClearSaleing, a leader in attribution management and advertising analytics, will examine how to use attribution to obtain deeper customer insights and more accurate ROI analysis at SMX East, October 4-6, at the Javits Convention Center.
ClearSaleing co-founder and Chief Innovation Officer Adam Goldberg will dialogue on the benefits of avoiding last click attribution at the SMX East session, "Credit Where Credit Is Due: Demystifying Attribution," on October 6, from 9-10:15AM, as part of the conference's Analytics & Conversion Track.
The attribution panel will explore how to track a customer's searches through all phases of the buying cycle, how to measure cross channel "assists," and how to avoid the dangers of last click attribution. Goldberg and his fellow panelists will also discuss how accurately assigning ROI to each marketing channel enables advertisers to gain insights into which customer touchpoint was really effective. For example, customer motivation during searching, and clicking on display ads are channel activities that attribution can pinpoint and analyze.
The session moderator is Vanessa Fox, Contributing Editor, Search Engine Land. Q&A moderator is Ezra Silverton, President & Founder, 9th sphere, Joining Goldberg as speakers are Siddharth Shah, PhD, Director, Business Analytics, Efficient Frontier; Danielle Smith, Strategy and Client Development, Range Online Media; and David Sprinkle, Director of Analytics and Insight, ROI Labs.
"Attribution is the best method by which to determine the areas where your marketing spend is the most effective, and ClearSaleing has proven time and again to be the leader in the attribution field. The recent Forrester Consulting study, which showed ClearSaleing's attribution technology delivered a 605% ROI to our clients, is the latest evidence of attribution's impact on the ability to optimize ad spend," said Goldberg.
Forrester Consulting's study, "The Total Economic Impact™ of ClearSaleing", indicates a 605% adjusted return-on-investment for companies engaging in ClearSaleing's attribution management offering, along with additional benefits of time savings, eliminating waste and more. The study, available at http://landing.clearsaleing.com/tei, analyzed four ClearSaleing clients, including a national financial services organization, an online retail organization, the online retail arm of a multinational automotive products and services company, and a full-service digital advertising agency. Forrester Consulting found that, by using ClearSaleing, these companies experienced a net present value of more than $2.3 million, in addition to improving efficiencies in decision making and media buying and increasing productivity in automation and reporting.
About ClearSaleing
ClearSaleing has been named "Technology Platform Search Marketers Can't Live Without" at the SES (Search Engine Strategies) Awards. ClearSaleing's advertising portfolio management platform helps marketers identify ways to more effectively and profitably allocate ad spend across a complex mix of online advertising investments.
ClearSaleing is a thought leader in the growing scientific field of attribution management and publishes http://www.AttributionManagement.com that provides a rich repository of ClearSaleing and externally published articles, white papers and other material focused exclusively on attribution management.
ClearSaleing's unique ability to give marketers telescopic insight into their online ad investment is attracting major brand customers such as American Greetings and Nationwide Insurance. The company was founded in 2006 and is headquartered in Columbus, Ohio. For more information, please visit http://www.ClearSaleing.com.
###